Monday July 14th, 2014
Peach cake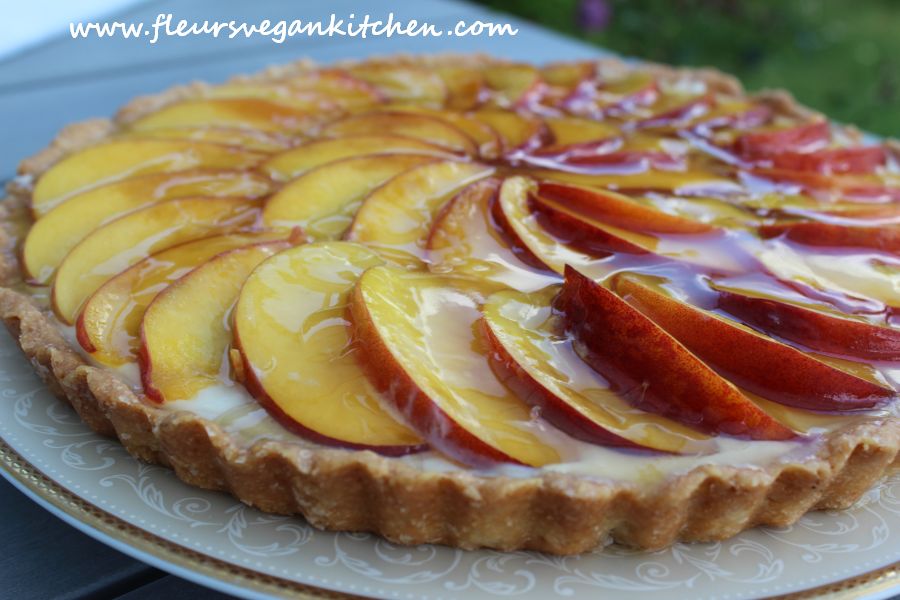 Posted in :
Desserts
on
by :
fleur
Tags:
deserturi vegane
,
retete vegane
,
tofu
26 cm (11 inch) tart pan fluted with removable bottom (Quiche Pan)
For the base:
1 1/2 cup flour
1/2 cup oil
1/2 cup raw sugar
2-3 tablespoons vegetable milk/water
1 teaspoon vanilla essence
a pinch of salt
Mix all ingredients well. Roll the dough in the shape of the bake form.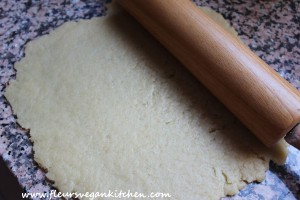 Bake in the pre-heated oven on medium heat ( 175 C ) for 15-20 minutes. Allow to cool.
Cream:
1 pack silken tofu (350 g / 12.3 oz )
3-4 tablespoons raw sugar
2 tsp. vanilla essence
Place all ingredients in a blender and blend until smooth. Pour on the base en spread evenly.
For the topping:
4-5 peachs, sliced
100 ml lemonade
1 tsp. agar – agar
Place the peaches evenly over the cream so that the entire surface is covered.
In a saucepan, bring the lemonade to boil and add the agar (dissolved in a tbsp. lemonade/water, otherwise it will form lumps). Continue to cook for 2 minutes, still stirring. Allow to cool a little bit, checking and stirring regularly because it hardens relatively quickly.
Pour over peaches making sure that all the empty spaces will be covered.