22 September, 2013
Margarine for doughMargarina pentru aluatMargarine voor deegMargarina per impasti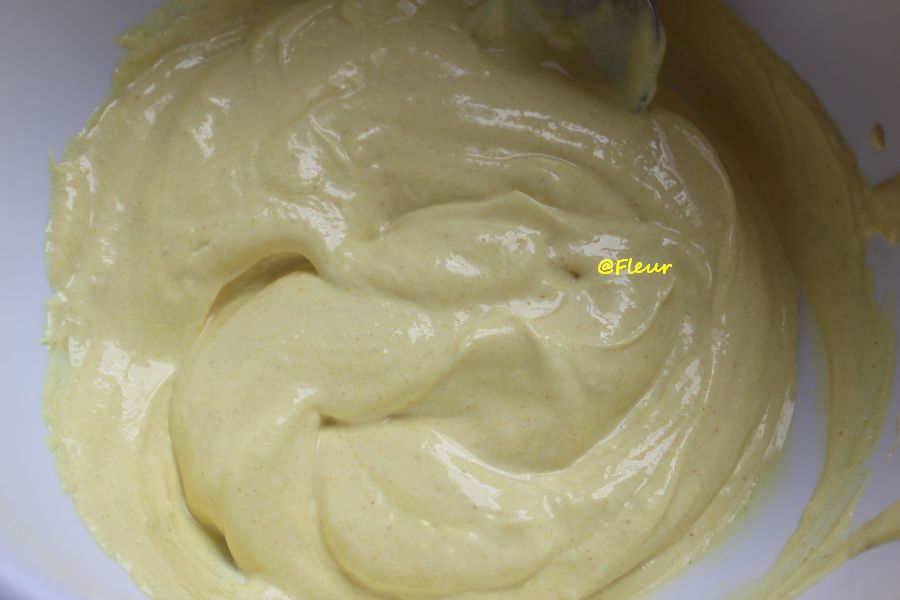 Posted in :
Uncategorized
on
by :
fleur
Tags:
mancare vegana
,
retete vegane
For about 150 g margarine:
1 cup soy milk
2 cups  sunflower oil
a pinch of turmeric  – for color
a pinch of salt
Put the soy milk, salt and the turmeric in a blender. Start the blender and add the oil, little by little, as for mayonnaise. Margarine should have the consistency of thick mayonnaise, otherwise add more oil.
1 cană mică lapte de soia
2 căni mici ulei de floarea soarelui
un varf de cuțit curcuma (turmeric) – pentru culoare
un varf de cuțit sare
Se pun laptele de soia, sarea și curcuma într-un blender. Se pornește blender-ul și se adaugă uleiul, puțin câte puțin, ca pentru maioneză. Margarina trebuie să aibe consistența unei maioneze mai groase, în caz contrar  se mai adaugă puțin ulei.
Se obțin în jur de 150 g margarină.
Per circa 150 g di margarina:
1 tazza di latte di soia
2 tazze di olio di semi di girasole
1 pizzico di curcuma – per dare colore
un pizzico di sale
Mettete il latte di soia, il sale e la curcuma in un frullatore. Avviate il frullatore ed aggiungete l'olio, poco per volta, come per la maionese.
La margarina dovrebbe avere la consistenza della maionese densa, altrimenti aggiungete più olio.