Tuesday May 27th, 2014
Koulouria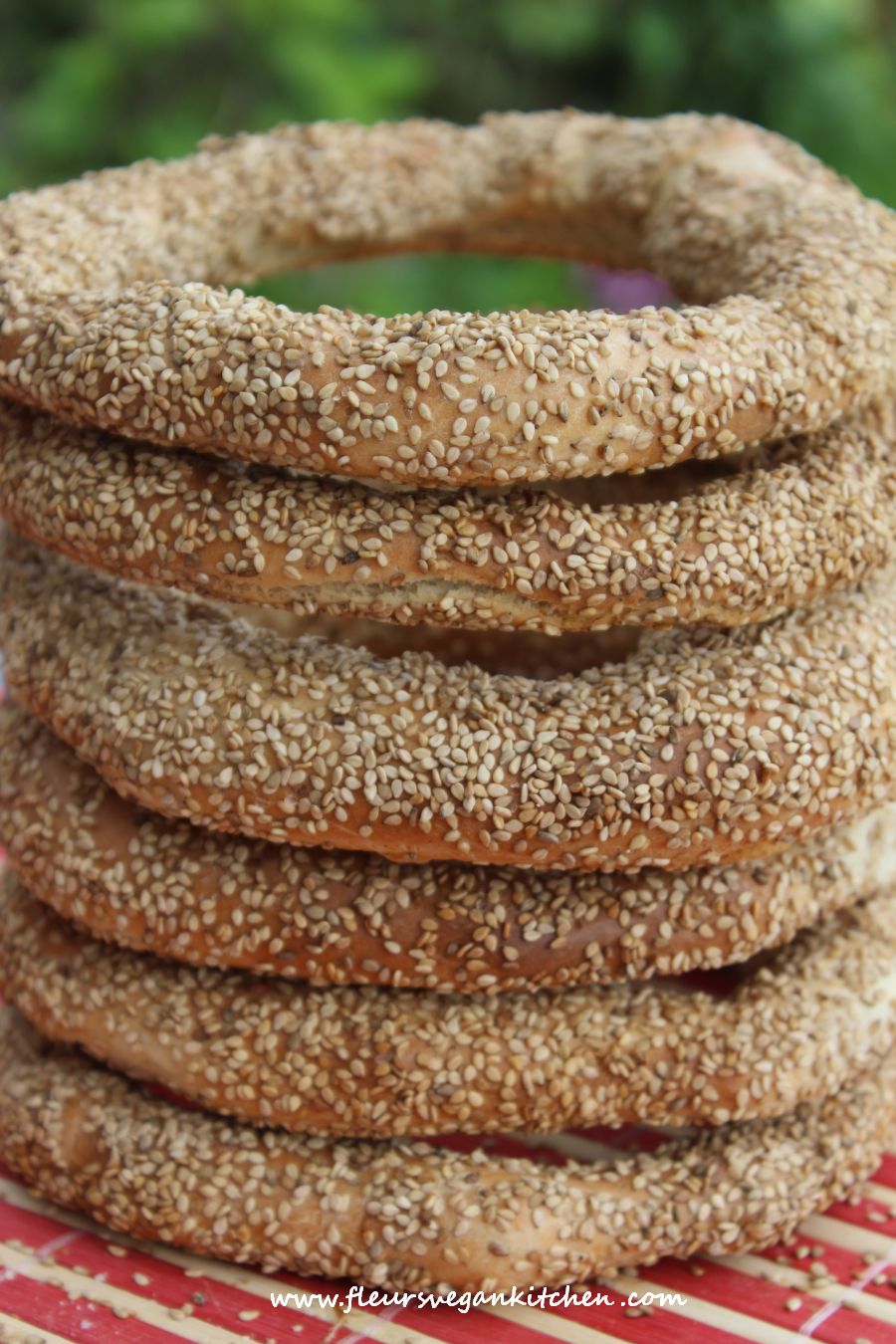 Posted in :
Breakfast
,
Desserts
,
Pastry
on
by :
fleur
Tags:
deserturi vegane
,
mancare vegana
,
retete vegane
For approx. 10 pieces:
500 g flour
3 teaspoons dry yeast
250 ml warm water
25 ml sunflower oil
50 g raw sugar
1/2 teaspoon salt
150 g sesame seeds
Mix 2 tablespoons of sugar with the yeast in half of the amount of water. Allow to rest 10 minutes until the yeast begins to ferment.
Mix all ingredients in a bowl, to obtain a dough. Knead the dough at least 5 minutes.
Cover and let rise in a warm spot for at least an hour, until doubled in size.
Knead the dough for another 5 minutes.
Take pieces of dough and make  rolls of about. 35 cm long and 2-3 cm thick. Wet the rolls with water and get them through the sesame seeds. Join the ends to form a ring.
Bake in preheated oven at 220 C for approx. 15 minutes.
Serve warm or cold (keep them in a plastic bag otherwise they will become hard).
Note: Koulouria are traditional Greek sesame bread rings.