Saturday May 24th, 2014
Sorbetto al limone (Lemon sorbet)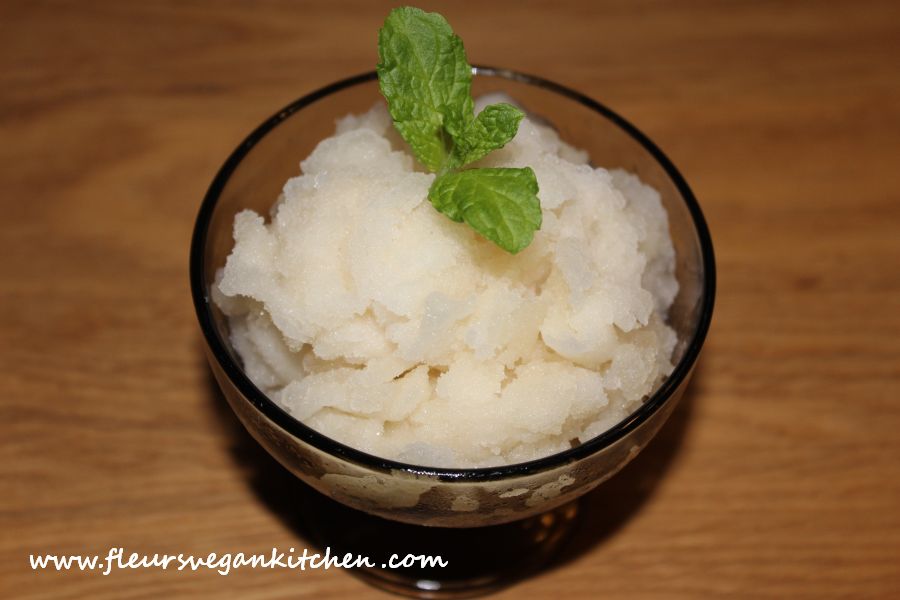 Posted in :
Desserts
on
by :
fleur
Tags:
deserturi vegane
,
inghetata
,
inghetata/gelato
,
mancare vegana
,
retete vegane
For 4 servings:
250 g raw sugar
600 ml water
200 ml lemon juice
zest of a lemon, grated (optional)
mint  for garnish (optional)
Put the water and sugar in a saucepan and boil for 5-6 minutes (do not stir!!). Allow to cool.
Add the lemon juice and lemon zest and mix well.
Put the mixture into a container with a lid and place it in the freezer. After about an hour remove from the freezer and stir well with a spoon (to prevent  crystals formation). Repeat the process 2-3 times.
Before serving garnish with mint leaves.