Saturday February 1st, 2014
Quick falafel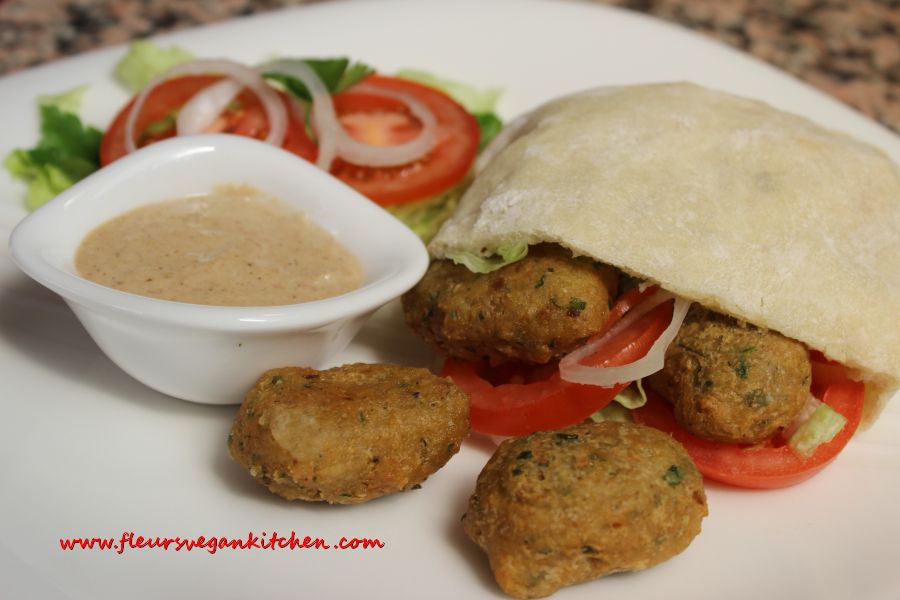 Posted in :
Appetizers
,
Main dishes
on
by :
fleur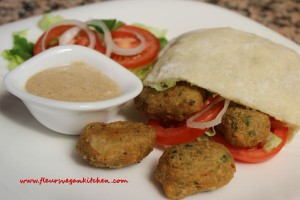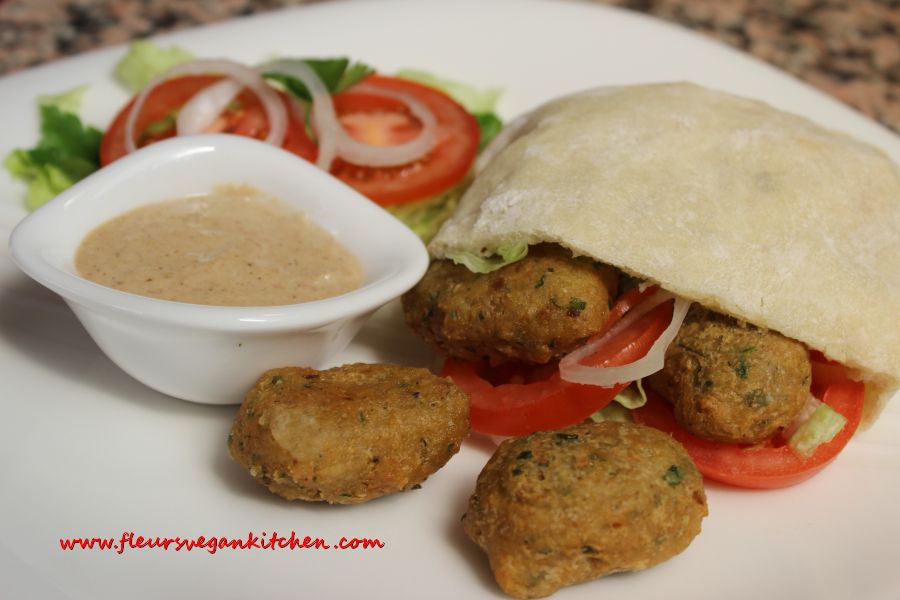 For approx. 20 pieces:
300 g cooked chickpeas
1 onion, finely chopped
4 garlic cloves, crushed
3 tablespoons flour
1 teaspoon cumin powder
1 teaspoon coriander powder
a pinch of cardamom powder
chilli powder, to taste
parsley, finely chopped
salt and pepper, to taste
Put all the ingredients in a food processor and process until  a paste is obtained (don't overprocess).
Form little balls with wet hands to prevent sticking.
Fry in hot oil or bake in the oven until golden brown.
Serve with salad, pickles and pita bread and/or tahini sauce.
Note: fry first one piece, if it  won't hold together, add more flour to the mixture and try again.