Monday June 22nd, 2015
Chana Punjabi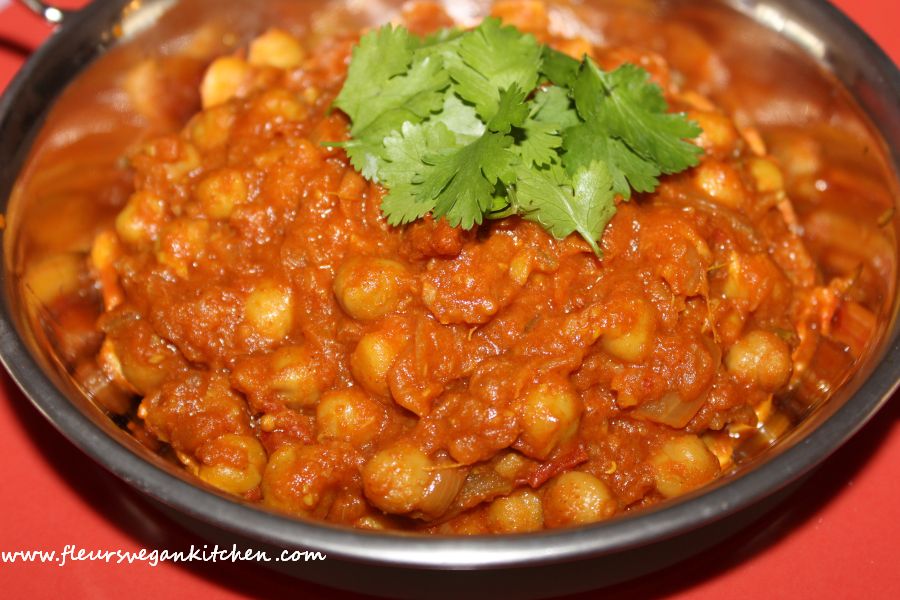 Posted in :
Main dishes
,
Weight loss recipes
on
by :
fleur
Tags:
mancare indiana
,
mancare vegana
,
retete naut
,
retete vegane
,
vegan recipes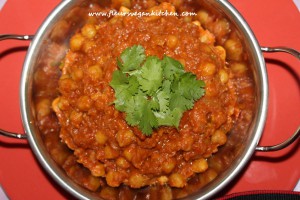 For 2 servings:
350 g (a can) cooked chickpeas
1 onion, finely chopped
2 tomatoes, finely chopped
1 clove garlic, mashed
1 cm ginger, minced (or 1/2 teaspoon ginger powder)
fresh chili, to taste (or chili powder)
1 teaspoon mustard seeds (extra, optional)
1 teaspoon paprika
1 teaspoon coriander powder
1/2 teaspoon garam masala
1/4 teaspoon turmeric
1 tbsp oil
fresh cilantro (optional)
Heat the oil in a saucepan, add the mustard seeds. Stir fry for 2-3 minutes until they begin to pop. Add the onion, stir fry for a few minutes then add the garlic, coriander, ginger, paprika, chili (chili powder) and tomatoes.
Cook at medium heat until the sauce has reduced, stirring occasionally. If needed, add a little water.
Add the turmeric, garam masala and chick peas and continue to cook for approx. 5 minutes. Add salt to taste and garnish with fresh cilantro.
Serve with boiled rice /  biryani and / or naan bread.