Thursday January 22nd, 2015
Brussels sprouts in tomato sauce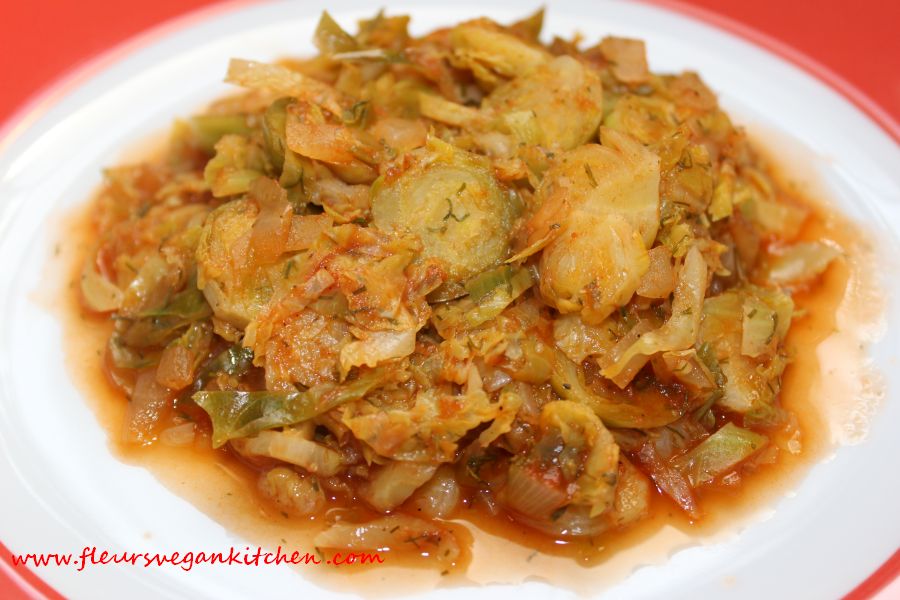 Posted in :
Main dishes
,
Side dishes
,
Weight loss recipes
on
by :
fleur
Tags:
mancare vegana
,
retete vegane
,
vegan recipes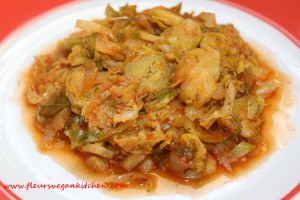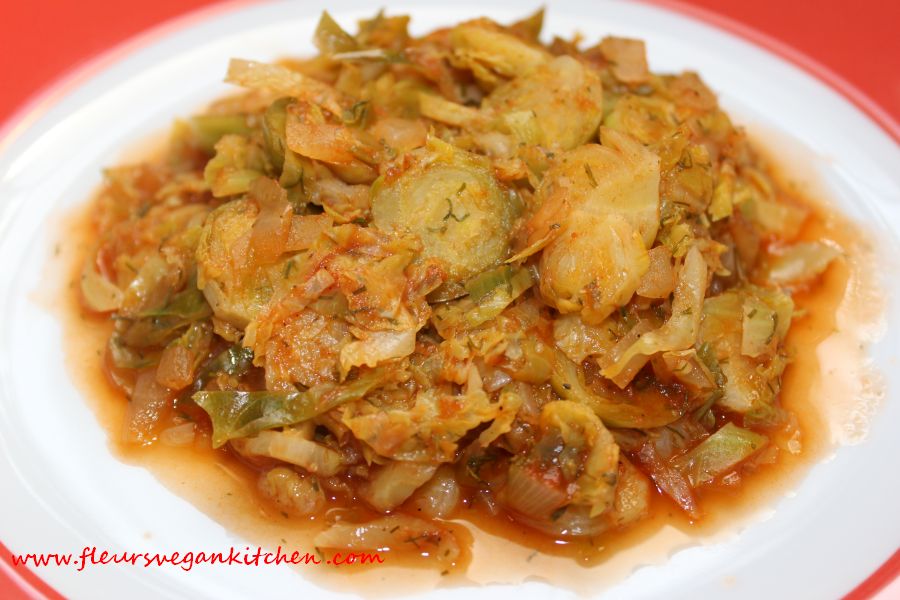 For 4 servings:
1 kg Brussels sprouts, finely chopped
2 onions, finely chopped
2 tablespoons tomato paste
1 bunch of dill, finely chopped
1 teaspoon paprika powder
2 tablespoons oil
salt and pepper, to taste
Stir fry the onions, in oil, for 2-3 minutes. Add the cabbage and very little water. Cover and simmer, stirring frequently. Add more water if needed. When the cabbage is softened ( 5-6 minutes) add the tomato paste (diluted in 1/2 cup water) and  paprika powder. Cook for another 2-3 minutes. Add salt and pepper to taste.
Garnish with finely cut dill.
Serve with polenta/bread or various dishes of tofu/soy/seitan.
Variation: You can add little pieces of smoked tofu.