Monday October 13th, 2014
Vichyssoise soup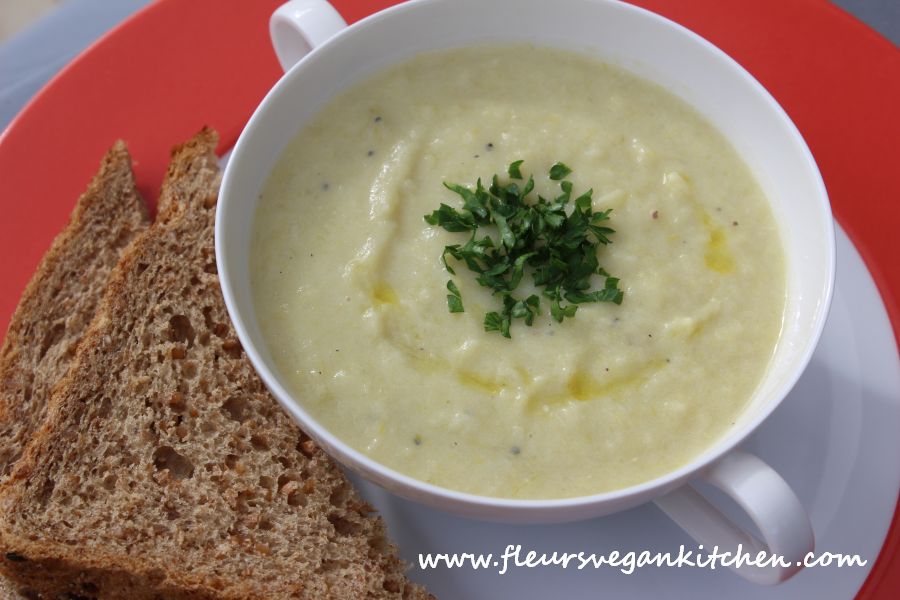 Posted in :
Soups
,
Weight loss recipes
on
by :
fleur
Tags:
mancare vegana
,
praz
,
retete cartofi
,
retete vegane
,
supe/ciorbe
For 4-6 servings:
1 onion, finely chopped
2 large  leeks, sliced
3 medium potatoes, cubed
1 cup unsweetened soy milk
1 tablespoon olive oil
salt and pepper, to taste
parsley or chives, for garnish
Heat the oil in a soup pan  and add the onion. Stir fry for about 2-3 minutes then add the leeks. Cover  and simmer for a few minutes, stirring occasionally.
Add the potatoes and 3 cups of water. Cover and simmer.
When the vegetables are cooked add  the soy milk, salt and pepper. Let it cook for 1-2 minutes.
Blend/process  until you get a smooth cream.
Garnish the dish with finely chopped parsley or chives .
Serve cold or warm.