Tuesday May 19th, 2015
Vegetables-tempeh souflaki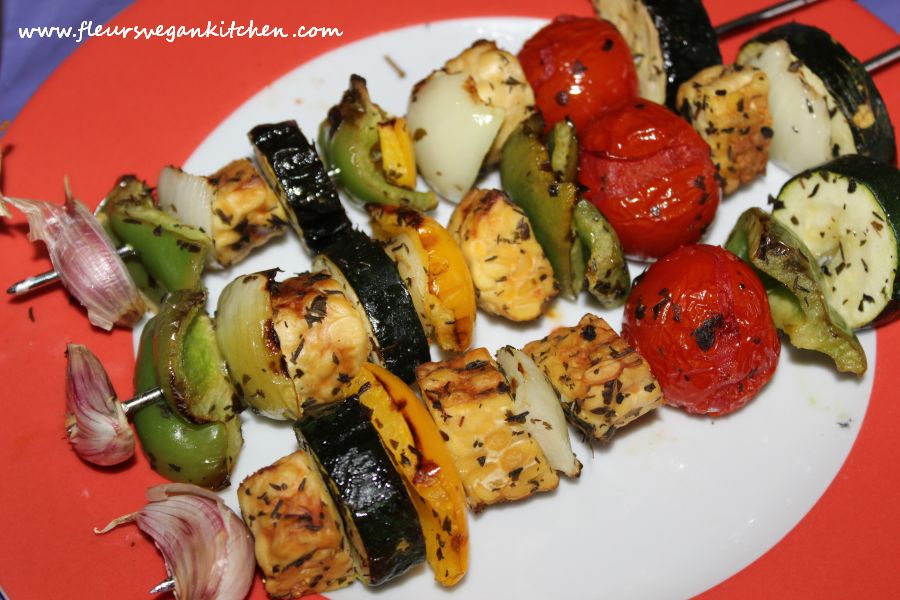 Posted in :
Main dishes
on
by :
fleur
Tags:
mancare vegana
,
retete vegane
,
tempeh
,
vegan recipes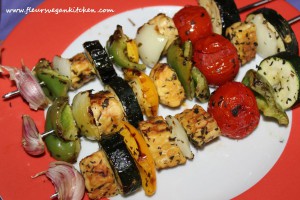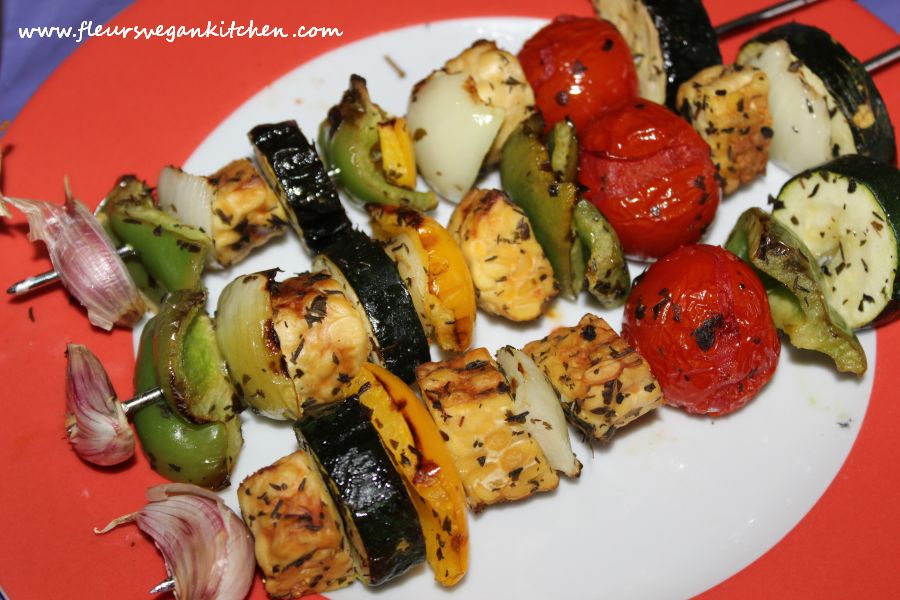 For 4-6 servings:
300 g tempeh (can be replaced with tofu)
2 bell peppers
1 zucchini
2-3 onions
10 tiny tomatoes
a few cloves of garlic (optional)
For the marinade:
3-4 tablespoons olive oil
juice of one lemon
2 tablespoons oregano
2 tablespoons thyme
salt and pepper, to taste
Prepare a marinade mixing the lemon juice, oil and spices. Cut the tempeh (or tofu) and the vegetables  into medium pieces and mix them with the marinade. Let it marinate in the fridge for at least 2 hours.
Soak the wooden skewers in water for about 15-20 minutes.
Thread the tempeh and the vegetables on skewers and grill for a few minutes on each side.
Serve with different side dishes and / or salad.
Variation: you can also use other vegetables like mushrooms, eggplant, etc.