Monday July 13th, 2015
Vegetable pakoras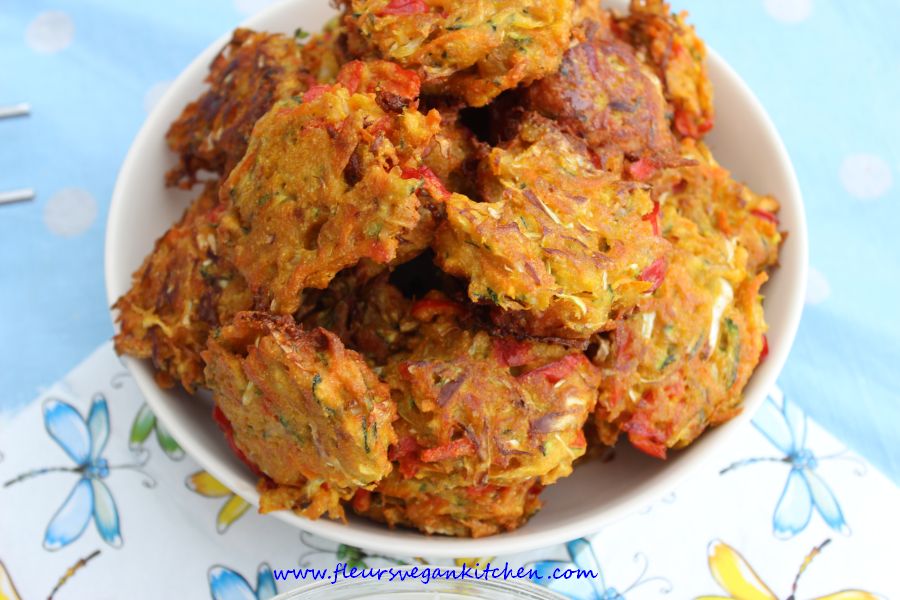 Posted in :
Appetizers
on
by :
fleur
Tags:
aperitive vegane
,
mancare indiana
,
mancare vegana
,
retete vegane
,
vegan recipes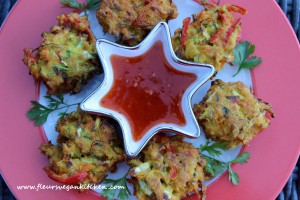 For approx. 15 pieces:
oil for frying
2 carrots, grated
1 medium zucchini, grated
150 g cabbage,  finely sliced
1 sweet pepper, finely sliced
a handful fresh coriander, finely chopped (optional)
1 1/2 cup chickpea flour
1 cup water
3 cm ginger (or 2 teaspoons ginger powder)
3  garlic cloves
fresh chili, to taste (optional)
1 teaspoon turmeric
2 tsp. coriander powder
1 small onion, finely chopped
salt, to taste
Make a paste from garlic, ginger and chili.
Mix in a bowl the chickpea flour with the water , garlic, ginger and chili paste,  coriander powder, turmeric and salt. Add the onion and the vegetables and mix well.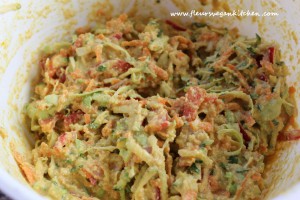 Heat the oil in a pan. Take a little bit of a buttermix with your  fingertips (or with a tablespoon), press it slightly and batches into the oil.  Fry on medium heat on one side till golden-brown and then  turn it and fry it on the other side till golden-brown and crispy.
Serve as an appetizer with raita or hot pepper sauce.