Tuesday September 10th, 2013
Nettle soup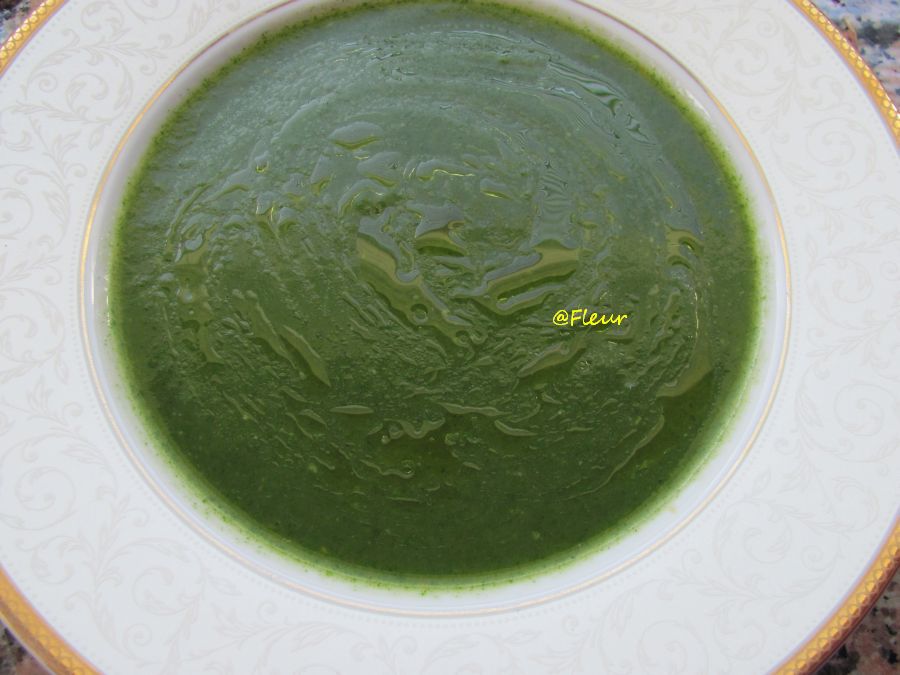 Posted in :
Soups
,
Weight loss recipes
on
by :
fleur
For 3 servings:
200-250 g nettles, washed
3 potatoes, sliced
1 large carrot, sliced
1 onion, chopped
1 small parsnip, sliced
3 cloves of garlic, mashed
salt and papper, to taste
In a souppan put the vegetables and a little water (enough to cover). Cook for 5 minutes and than add the nettles. When the vegetables are cooked add the ​​garlic and cook for another 2-3 minutes. Puree the soup with a blender / food processor until smooth. Add salt and pepper to taste and garnish with olive oil.
Note: Pick the nettles early in the spring (march/april) when the plant is very young. Pick only the tips and use gloves. The nettles are  tasty, nutritious and absolutely free!