Tuesday September 10th, 2013
Chickpea patties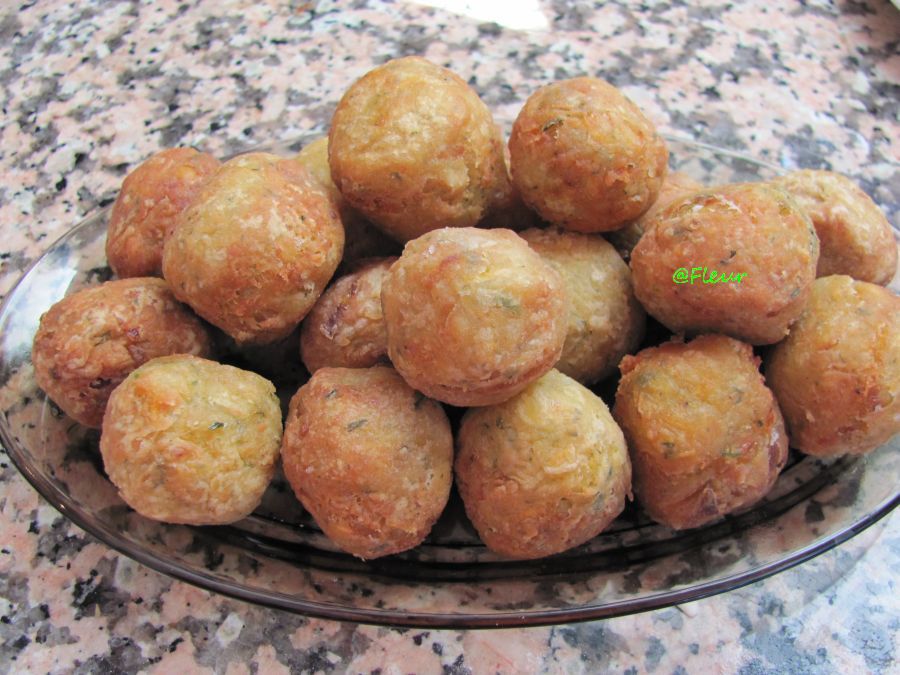 Posted in :
Appetizers
on
by :
fleur
300 g cooked chickpeas
3-4 tablespoons flour
1 large onion, finely chopped
4-5 cloves of garlic, mashed
1 tablespoon seasoning mix (coriander-, cumin-, allspice-, paprika-, juniper-, garlic-, mustard powder)
1/2 teaspoon dried thyme
parsley, finely chopped
dill, finely chopped
salt and pepper, to taste
oil for frying
Blend the chickpeas  with a blender / food processor or  with a fork. Add all the ingredients and mix well. Form little balls with wet hands, dredge through flour  and fry in hot oil until golden brown.
Serve with  vegetables, mustard, rice, mashed potatoes, salads …
Note: fry first one piece, if  won't hold together, add more flour to the mixture and try again.