Tuesday September 10th, 2013
Vegan asparagus soup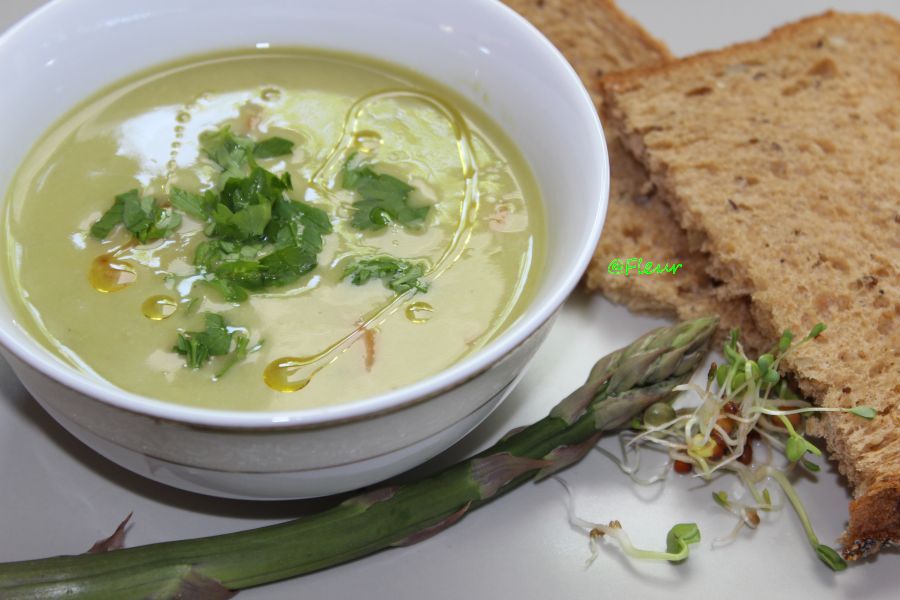 Posted in :
Soups
,
Weight loss recipes
on
by :
fleur
For 4 servings:
1/2 kg asparagus, chopped
1 large onion, chopped
250 g vegetable cream/250 ml unsweetened soy milk
1-4 tablespoons flour
a handful  frozen peas (optional)
1 carrot, finely sliced (optional)
parsley, finely chopped, to garnish
salt and pepper
Cook the asparagus and the onion in 1 l water, for about 10 minutes. Remove from the heat and blend with a hand blender until smooth.
Add the peas and the carrots and simmer for another 5 minutes.
Separately, mix the vegetable sour cream with a tablespoon of flour (or the soy milk  with 4 tablespoons flour) and pour over the soup. Let it cook for 3-4 minutes, until thick. Add salt and pepper to taste.
Garnish  with parsley and a little olive oil.