Tuesday April 21st, 2015
Stuffed eggplant with smoked tofu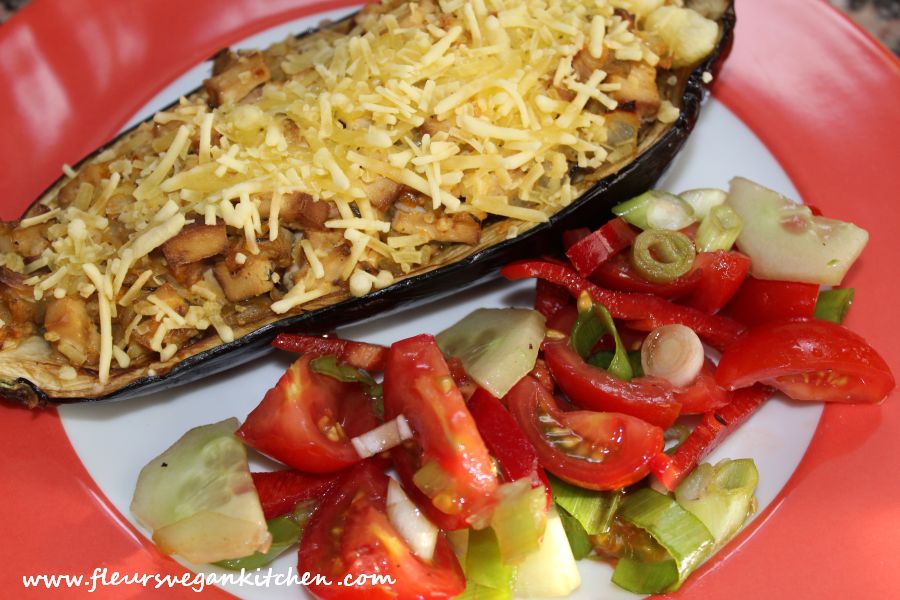 Posted in :
Main dishes
,
Weight loss recipes
on
by :
fleur
Tags:
mancare vegana
,
retete vegane
,
tofu
,
vegan recipes
,
vinete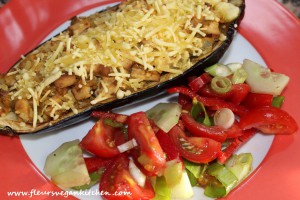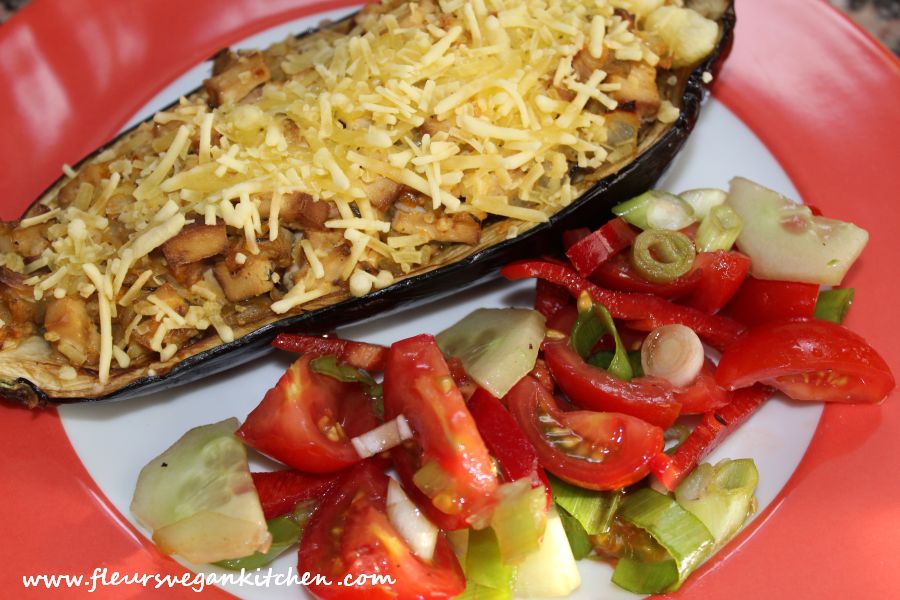 For 2 servings:
1 large eggplant
200 g smoked tofu, finely chopped
1 onion, finely chopped
3-5 garlic cloves, finely chopped
1 tsp. rosemary
1 tsp. oregano
1 tablespoon olive oil
salt and pepper, to taste
grated vegan cheese (optional)
Wash the eggplant and cut in half lengthwise. Using a small knife, cut a border inside each eggplant about 1 cm thick. Scoop out the core with a teaspoon. Sprinkle the eggplants with salt, brush with a little bit oil and bake them in the oven for about 10-20 minutes, until tender.
Heat the oil in a small saucepan and stir fry the onion for 2-3 minutes. Add the finely chopped eggplant core, garlic, rosemary and oregano. Cover and simmer. Stir occasionally, add 1-2 tablespoons of water if needed.
When the eggplant is done add the smokes tofu, salt and pepper to taste and  mix well.
Stuff the eggplants, top with grated vegan cheese and bake in the oven (175- 200 C) until golden brown (15-20 minutes).
Serve with salad.