Wednesday April 15th, 2015
Fruit cake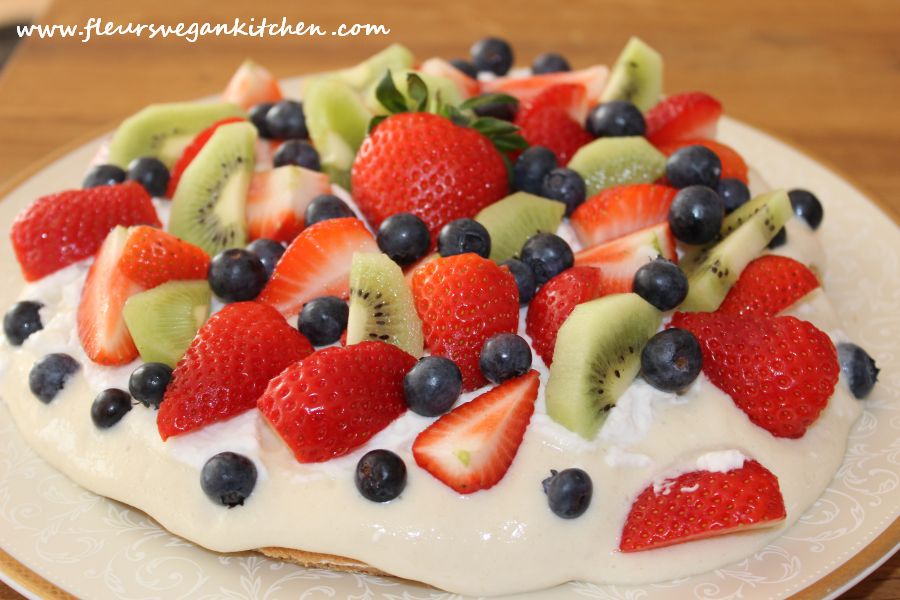 Posted in :
Desserts
on
by :
fleur
Tags:
deserturi vegane
,
mancare vegana
,
retete vegane
,
tofu
,
vegan recipes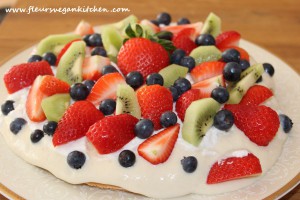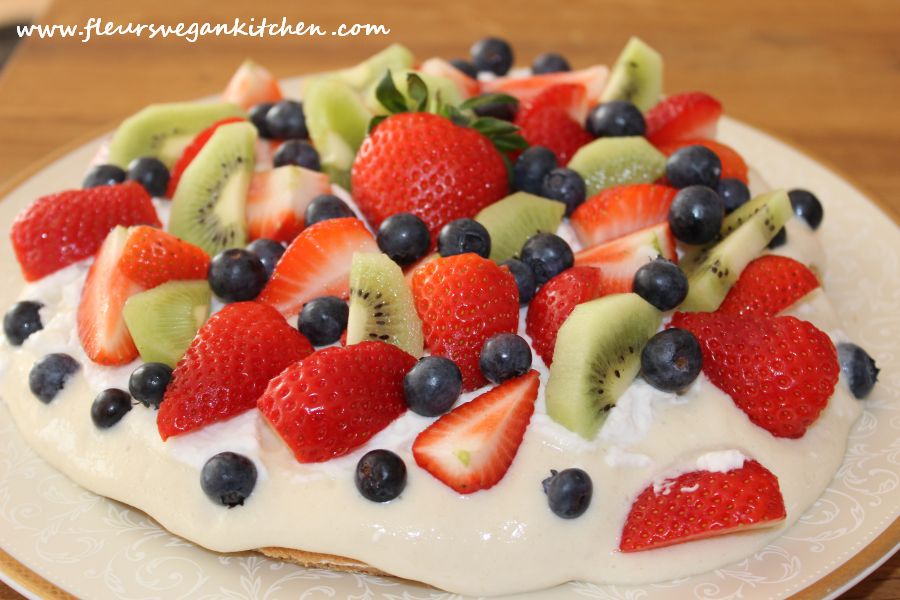 For a (spring) form with a diameter of 22 cm.
1 cup flour
1/2 cup water
1/2 cup raw sugar
3 tablespoons oil
1-2 teaspoons vanilla extract
1 teaspoon baking powder
1 teaspoon vinegar
pinch of salt
Mix the water with sugar, oil, salt and vanilla extract until the sugar has dissolved. Add the flour, little by little, stirring  to avoid lumps forming. Finally add the  vinegar, baking powder and mix well.
Grease the (spring) form with oil and coat with flour.
Pour the mixture into the form and bake it in pre-heated oven, at medium heat (175C) for approx. 30 minutes. Allow to cool.
For the cream:
1 pack silken tofu (350 g)
5-7 tablespoons  icing sugar, to taste
4 tsp. vanilla essence
2 teaspoons locust bean gum or 1-2 tablespoons coconut butter (oil), melted in bain-marie
Place all ingredients in blender and blend until smooth.
Refrigerate for at least an hour.
For the coconut whipped cream:
1 tin coconut milk
2-3 tablespoons raw sugar
1 teaspoon vanilla essence
Let the coconut milk tin in the refrigerator for several hours (or overnight).
Put in a bowl  only the white, solid part of coconut milk, add the sugar (2 tablespoons will be enough) and the vanilla essence and blend (with a mixer) until the sugar has dissolved and the composition becomes frothy (do not blend to long otherwise you'll get coconut butter).
Assembling the cake:
Place the leaf on a plate and add   the silken tofu cream on top. Spread evenly. Add the whipped coconut cream on top.
Garnish with fruit as desired.
Before serving refrigerate for at least an hour.