Monday August 4th, 2014
Spaghetti with tomato sauce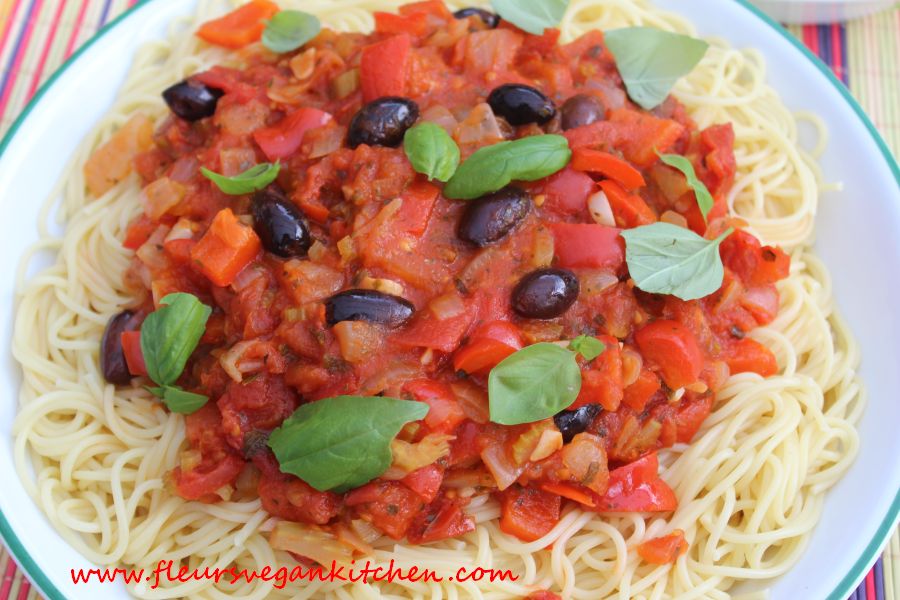 Posted in :
Appetizers
,
Main dishes
on
by :
fleur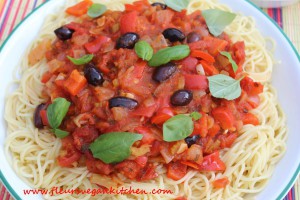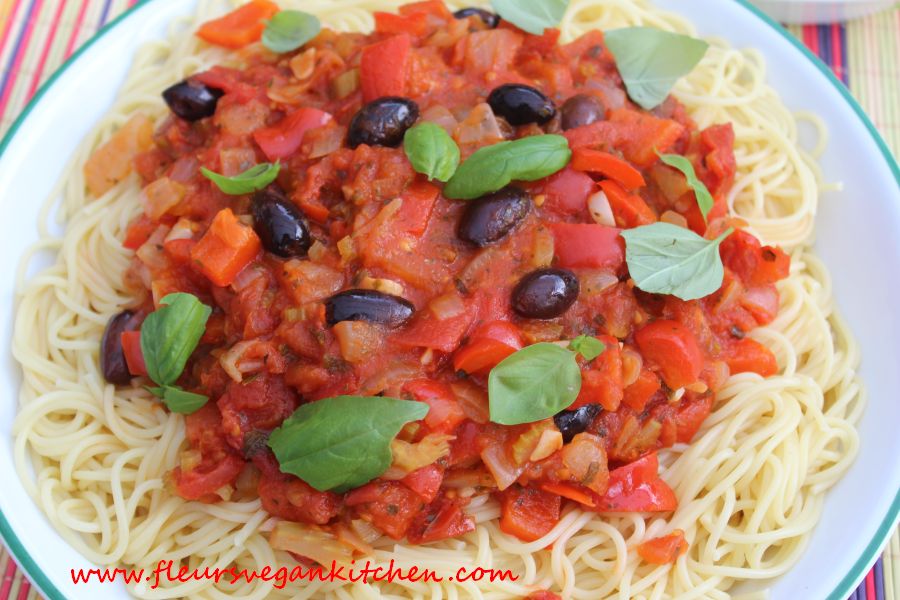 For 4 servings:
1 package spaghetti (500 g)
For the sauce:
4 onions, roughly chopped
4 bell peppers, roughly chopped
1 kg ripe tomatoes, finely chopped
a handful olives
3 teaspoons oregano
2 teaspoons basil
2 tablespoons olive oil
5-6 garlic cloves, mashed
salt and pepper, to taste
fresh basil for garnish
Stir fry the onions in olive oil, for 3-4 minutes, stirring occasionally.
Add the bell peppers and cook for another 2-3 minutes.
Add the tomatoes, basil and oregano. Cover and simmer on medium heat, stirring occasionally, until the sauce has reduced.
Finally add the garlic and olives and cook for another few minutes.
Garnish with fresh basil.