Tuesday December 31st, 2013
Masala sauce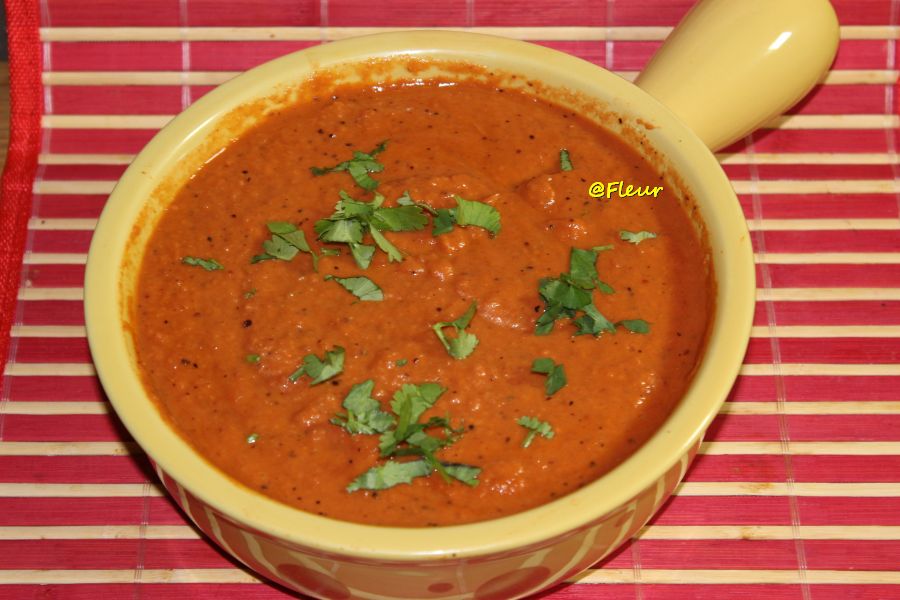 Posted in :
Sauces/Creams
,
Weight loss recipes
on
by :
fleur
Tags:
mancare indiana
,
mancare vegana
,
retete vegane
,
sosuri vegane
4-5 onions, sliced
2 cans diced tomatoes
2 tablespoons oil
3 cm ginger, finely chopped (or 2 teaspoons ginger powder)
5 cloves of garlic, finely chopped
1 teaspoon cinnamon powder
1 teaspoon mustard seeds
1 teaspoon garam masala
3 teaspoons coriander powder
1 teaspoon cumin powder
fresh chilli /chilli powder , to taste
salt
Heat the oil in a pan and add the mustard seeds. Fry for 2-3 minutes until they begin to pop. Add the onion and cook for 2-3 minutes. Add the canned tomatoes, ginger, cinnamon, coriander powder, cumin powder and the chilli. Cook approx. 10 minutes than add the garlic and garam masala. Continue cooking for another 2-3 minutes. Add salt to taste.
Blend with a hand blender/blender until a smooth paste is obtained.
This sauce can be served with basmati rice/biryani, naan bread and any Indian dish.
Also, you can add marinated vegetables ( in oil/soy yoghurt and the herbs above) and simmer until the vegetables are soft.