Wednesday January 1st, 2014
Chana dal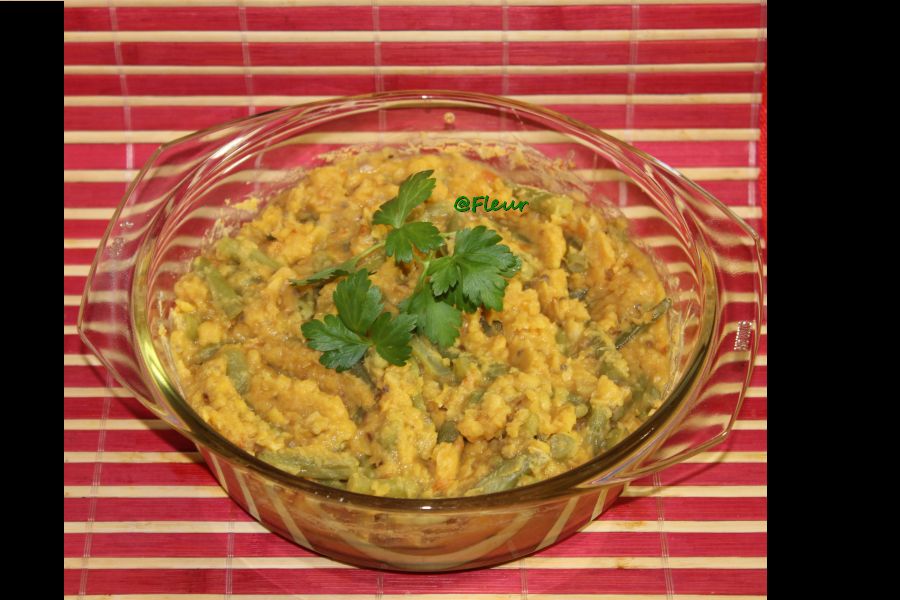 Posted in :
Main dishes
,
Weight loss recipes
on
by :
fleur
Tags:
mancare indiana
,
mancare vegana
,
retete naut
,
retete vegane
For 5-6 servings:
400 g chana dal
½ kg green beans, cuted (optional)
2-3 bay leaves
3 tomatoes, finely chopped
1 teaspoon cumin seeds
1 teaspoon mustard seeds
chilli / chilli powder, to taste
1 tablespoon oil
salt
fresh coriander, finely chopped and/or hot pepper for garnish (optional )
Soak the chana dal in water for about 1 hour.
Wash the chana dal thoroughly and cook it in water, duble the volume of chana dal, along with the bay leaves. When the chana dal it's almost cooked add the green beans.
Heat the oil in a pan and add the mustard  and cumin seeds. Fry for 2-3 minutes until they begin to pop. Add the tomatoes and the chilli. When the tomatoes have softened add them over chana dal, stir it well and cook  for another 1-2 minutes.
Garnish with fresh coriander and/or hot peppers.
Serve with basmati rice /biryani and/or naan bread .