Thursday September 26th, 2013
Romanian eggplant salad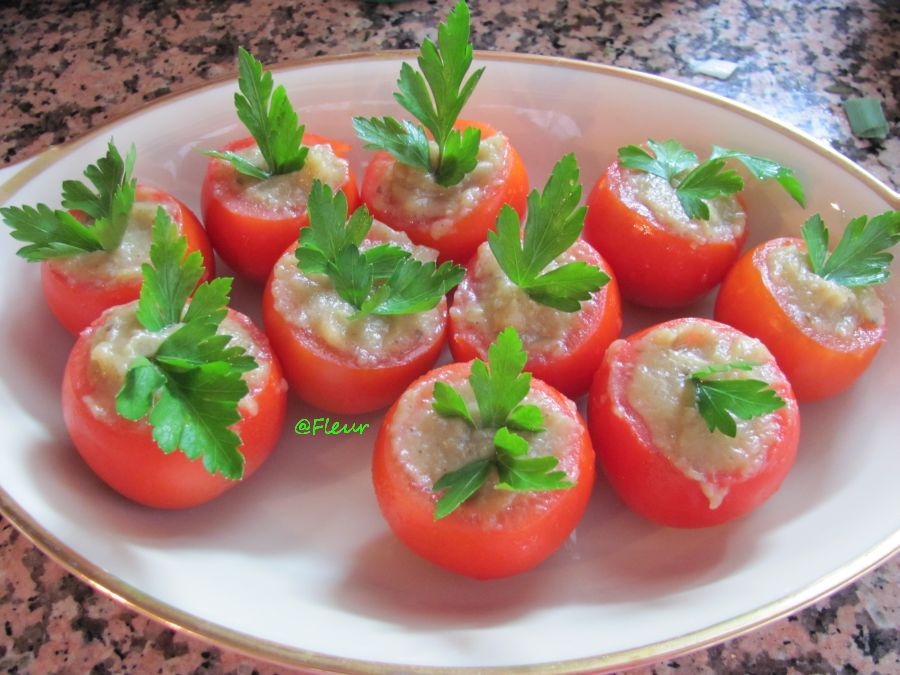 Posted in :
Appetizers
,
Weight loss recipes
on
by :
fleur
Tags:
mancare vegana
,
retete vegane
,
salate vegane
,
vinete
3-4 eggplants
1 medium onion, very finely chopped
25 ml of olive oil
25 ml sunflower oil
salt, to taste
Heat the grill and bake the eggplants on each side until they are soft inside. Peel while they are still warm. Drain well and let them cool.
Process the eggplants with a  food processor (not very fine). Remove into a bowl and add the oil, the onion and salt to taste. Mix well.
Serve on bread with tomatoes.
If you have guests for dinner you can serve eggplant salad stuffed tomatoes. Cut the tops of the tomatoes, pick the core with a teaspoon and leave them to drain upside down, for a few minutes. Fill them with eggplant salad and garnish with parsley.