Thursday September 26th, 2013
Mushrooms ciulama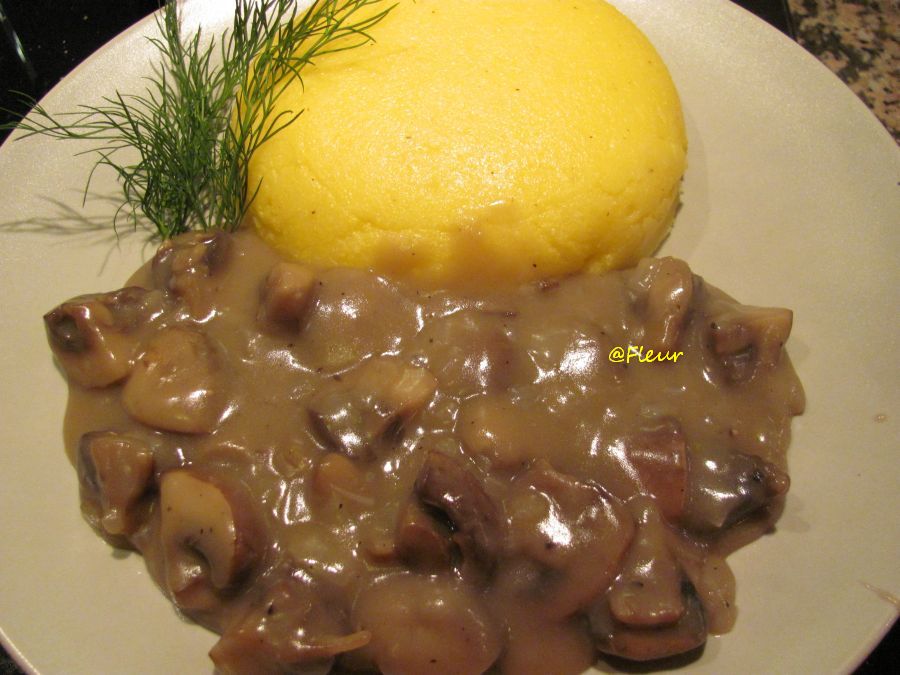 Posted in :
Main dishes
on
by :
fleur
Tags:
mancare vegana
,
retete ciuperci
,
retete vegane
For 2-3 servings:
500 g mushrooms, cut in 4​​
1 onion, chopped
4 tablespoons of flour
2 tablespoons oil
salt and pepper
Cook de mushrooms in 750 ml water, together with the onion, for approx. 10 minutes.
Heat the oil in a saucepan, stir fry the flour till golden brown then add, little by little (with a ladle), the hot cookwater from the mushrooms. Finally add the mushrooms, salt and pepper to taste and cook for 4-5 minutes. Serve hot with polenta.
Note: Ciulama is a traditional romanian dish.