Tuesday February 10th, 2015
Red lentil burger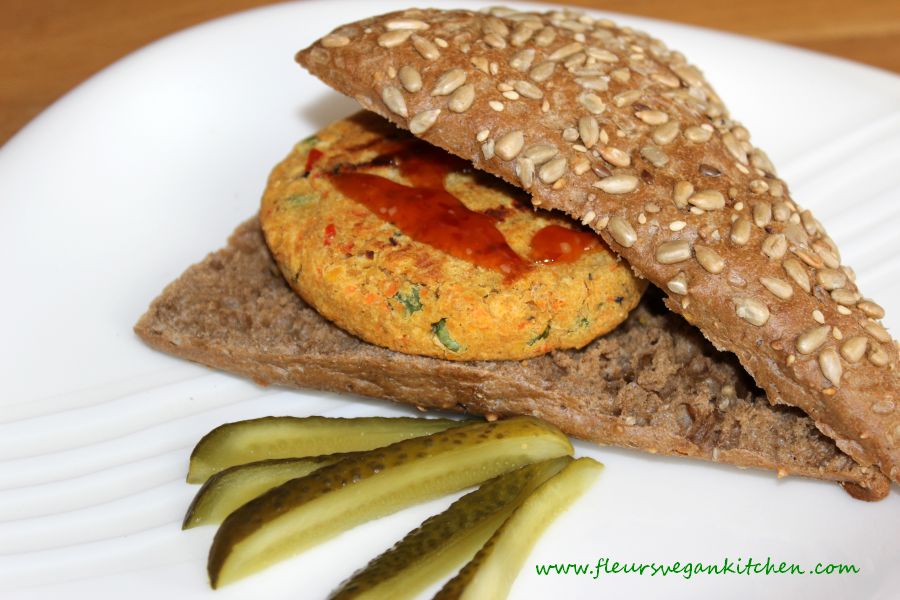 Posted in :
Main dishes
,
Weight loss recipes
on
by :
fleur
Tags:
burgers
,
mancare vegana
,
retete linte
,
retete vegane
,
vegan recipes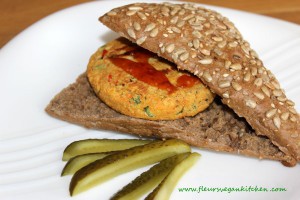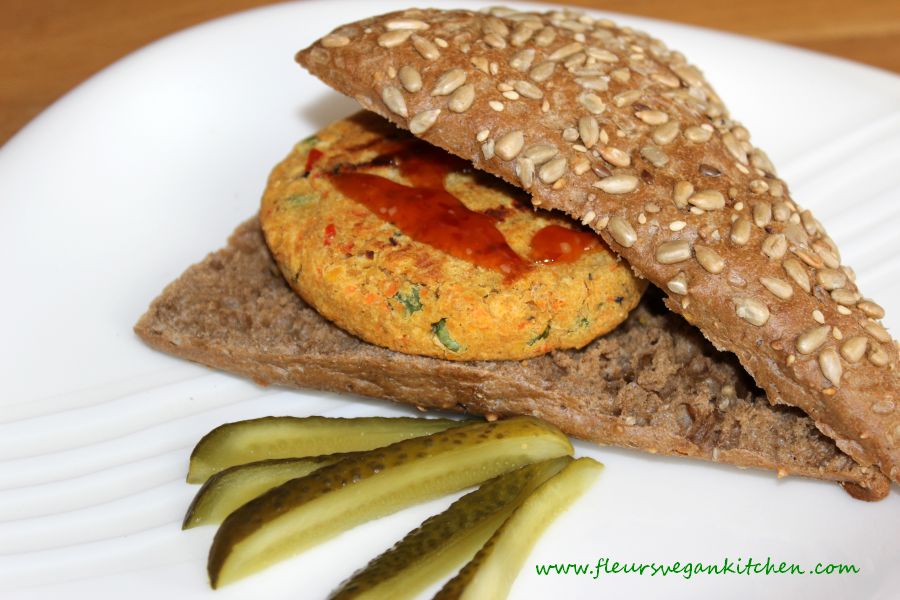 For approx.. 10 pieces:
1 cup red lentils
3 tablespoons chickpea flour
1 large carrot
1 large onion
1 bell pepper
a handful (frozen) peas
a handful olives, finely chopped 
2-3 garlic cloves, mashed
2 tablespoons seasoning mix (coriander-, cumin-, allspice-, paprika-, juniper-, garlic-, mustard powder etc.)
1 tablespoon mint (fresh or dried)
2 bay leaves
salt and pepper, to taste
Wash the lentils thoroughly and cook them together  with the bay leaves in 1 1/2 cup water. Check from time to time that they don't stick to the bottom of the pan. When the lentils are cooked the water should be completely absorbed. Remove the bay leaves and allow it to cool.
Process the carrot, onion, bell pepper and mint  using a food processor (or finely grate or chop them).
Mix all ingredients. Form the burgers and bake them  in oven at medium heat (175 C) for 20-30 minutes.
Cut the burger bun in half, add the burger and salad, finely chopped onions, tomatos, mustard,  ketchap, vegan mayonnaiseor garlic sauce, to taste.
Variation:  you can add  fresh chili / chili powder to the mixture.