Sunday September 15th, 2013
Naan bread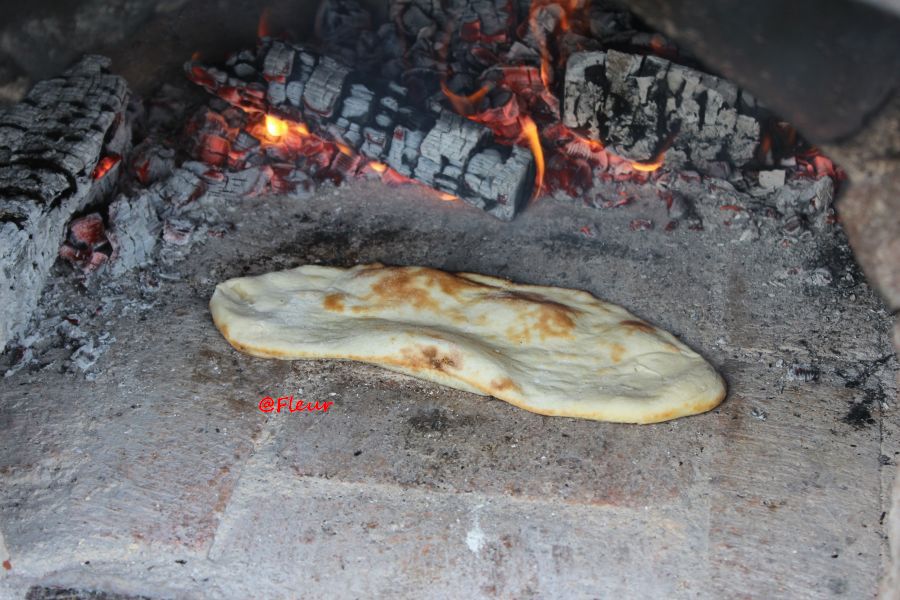 Posted in :
Pastry
on
by :
fleur
Tags:
mancare indiana
,
mancare vegana
,
retete vegane
Ingredients:
500 g flour
50 ml soy yogurt
150 ml  unsweetened soy milk/water
7 g yeast
1 teaspoon raw sugar
1 teaspoon salt
1 teaspoon baking powder
2 tablespoons oil
Mix the flour with the yeast, add the soy yogurt, salt and the baking powder. The soy milk/water is incorporated gradually  until you get the consistency of bread dough. If needed add more flour or soy milk/water.
Knead the dough well  for a few minutes.
Allow to rise for approx. 1-2 hours, in a warm place, until it doubles in volume.
After rising, briefly knead the dough again, divide into equal portions, forming balls. Roll the dough balls in length with a rolling pin.
Bake the naan in the hot oven for a few minutes until lightly browned. You can cook it also on the stove in a very hot pan, greased with a little oil or in wood fired oven (pizza oven).
Serve the naan along with traditional Indian dishes.