Sunday September 15th, 2013
Dal tadka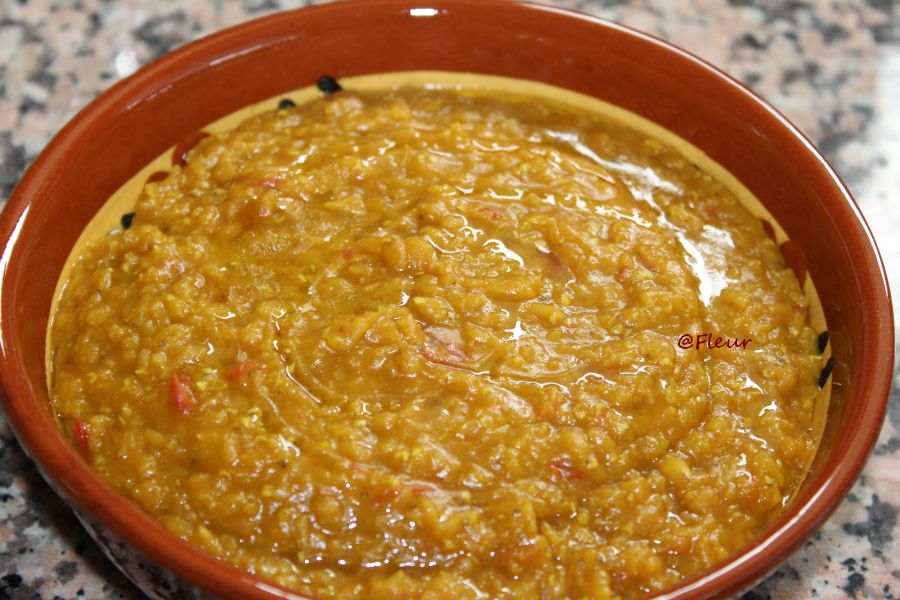 Posted in :
Appetizers
,
Weight loss recipes
on
by :
fleur
Tags:
mancare indiana
,
mancare vegana
,
retete linte
,
retete vegane
1 cup red lentils
2 cups water
1 onion, finely chopped
1 clove of garlic, finely chopped
1 tomato, finely chopped
1 cm fresh ginger, grated (1 teaspoon ginger powder)
½ teaspoon turmeric
1 tsp coriander powder
½ teaspoon cumin
2-3 curry leaves (optional)
dried chilli flakes (or fresh chili pepper/chili powder), to taste
salt and pepper, to taste
olive oil to garnish (optional)
Wash the lentils thoroughly. Put the lentils in a pan together with 2 cups of water, onion, garlic, curry leaves, chilli flakes, turmeric and the ginger.
Cover and simmer for 10 minutes then add the tomato, coriander and the cumin. Cook until the tomato is done, add salt and pepper to taste. Garnish with olive oil (optional).
Serves with naan bread and/or rice.