Thursday September 19th, 2013
Pilaf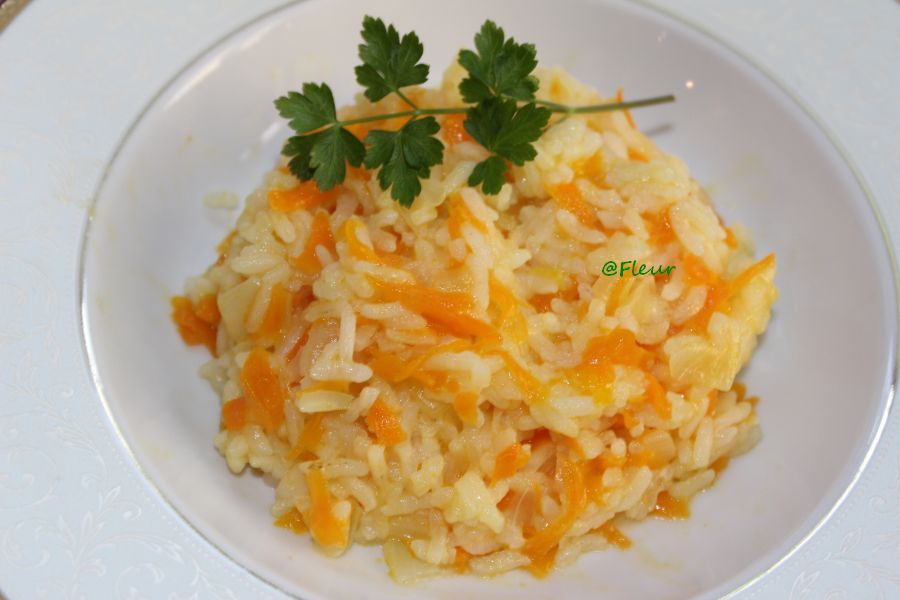 Posted in :
Main dishes
on
by :
fleur
Tags:
mancare vegana
,
retete orez
,
retete vegane
For 2-3 servings:
150 g rice
2 large onions, finely chopped
3-4 carrots, grated
1 tablespoon oil
salt and pepper, to taste
Stir fry the onions and the carrots, in oil, for 3-4 minutes. Add the rice and water to cover. Cover and simmer on low heat, stirring often. If needed  add a little bit more water. Cook until  all the liquid is absorbed and the rice is done.
Add salt and pepper to taste. Cover and let it rest for few minutes before serving.
Serve with salads or pickles.
Variation: Together with the onions and carrots you can add a green pepper, diced.
You can also garnish with finely chopped parsley.