Wednesday September 25th, 2013
Chickpeas in tomato sauce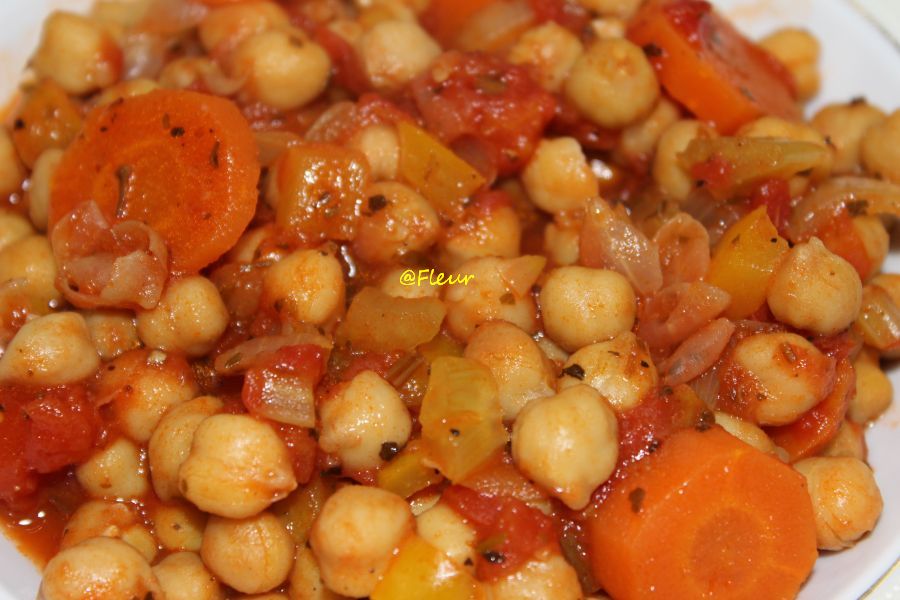 Posted in :
Main dishes
,
Weight loss recipes
on
by :
fleur
Tags:
mancare vegana
,
retete naut
,
retete vegane
For 2 servings:
400 g cooked chickpeas
1 large onion, finely chopped
1 bell pepper, finely diced
2 carrots, sliced
6-7 large tomatoes, peeled and finely chopped / 1 can diced tomatoes
4 cloves of garlic, finely chopped
1 teaspoon dried oregano
1 teaspoon dried basil
1  tablespoon oil
salt and pepper
Sir fry the onion in oil, for 2-3 minutes. Add the ​​carrots and very little water. Stir occasionally.
Cook for about 5 minutes then add the green peppers, the tomatoes  and the spices. Cover and simmer. When the sauce has reduced add the chickpeas and the garlic. Cook for another 3 minutes than add salt and pepper to taste.