Thursday September 19th, 2013
Romanian beans stew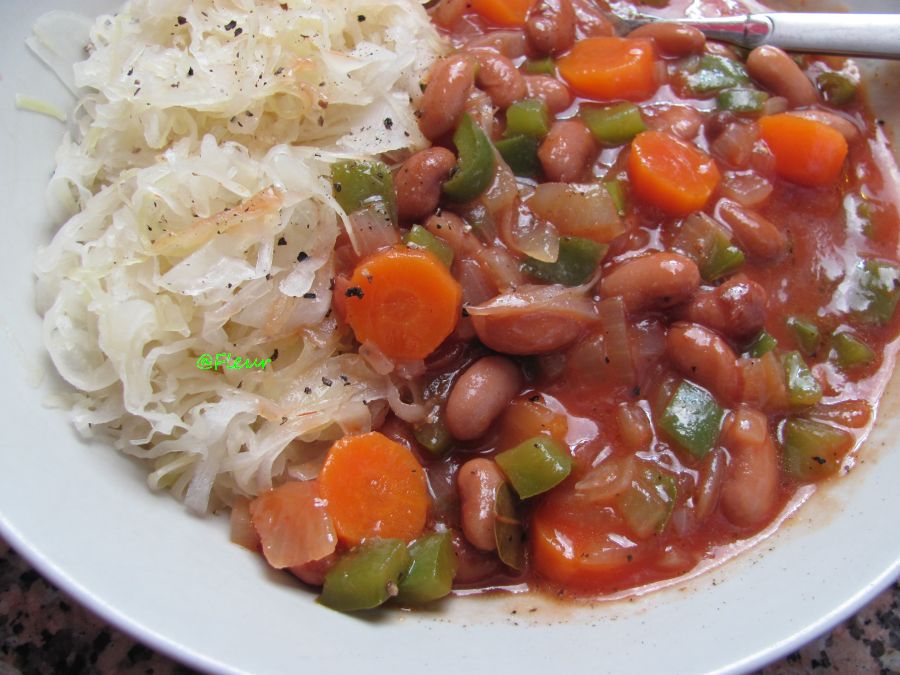 Posted in :
Main dishes
,
Weight loss recipes
on
by :
fleur
Tags:
mancare vegana
,
retete fasole
,
retete vegane
,
romanian recipes
For 2 servings:
1 large can cooked beans (400 g), drained
1 large onion, finely chopped
2 carrots, sliced
1 bell pepper, chopped
2-3 tablespoons tomato paste
2-3 bay leaves
1 tablespoon olive oil
salt and paper
Fry the onion together with the bay leaves in oil, for 1-2 minutes. Add the ​​carrots, the pepper and a glass water. Allow to cook for 5-6 minutes then add the tomato paste and mix it well. Cook for 2 minutes than add the cooked beans, salt and pepper to taste and cook for another 1-2 minutes.
Serve with sauerkraut salad, pickles, etc.