Saturday March 29th, 2014
Romanian soy drob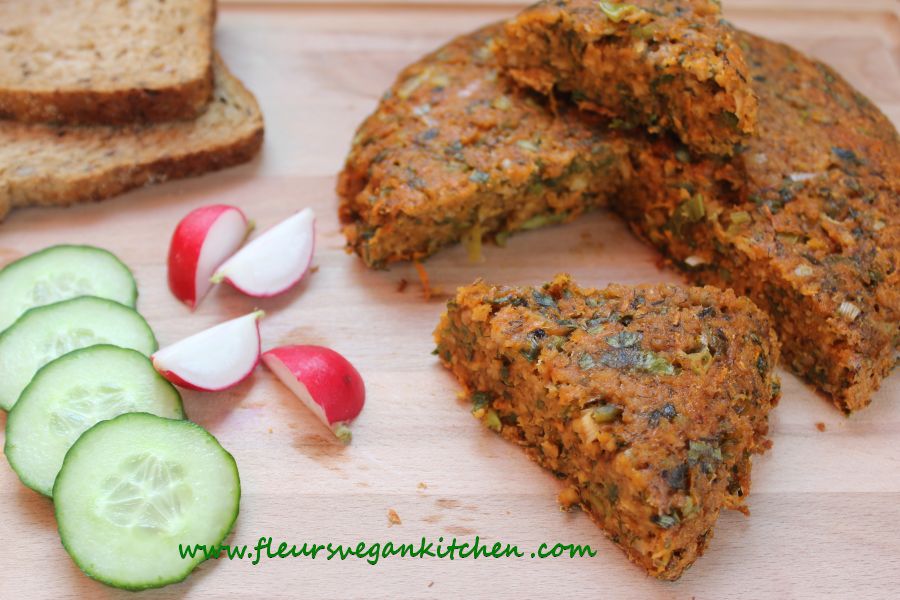 Posted in :
Appetizers
,
Main dishes
,
Easter menu
on
by :
fleur
Tags:
aperitive vegane
,
mancare vegana
,
retete vegane
,
romanian recipes
,
soia
3 cups soy granules
2 carrots, finely grated
2 tablespoons  flour
2 teaspoons  paprika powder
5 spring onions, finely chopped
5 green garlic, finely chopped
1 bunch parsley, finely chopped
1 bunch dill, finely chopped
salt and pepper
oil to grease the ovenpan
Prepare the soy granules according to the instructions  on the package. If the granules are too big than mince.
Mix all the ingredients by hand until you get a paste.
Grease a ovenpan with a little bit of oil, pour the mix  and spread evenly pressing slightly.
Bake in the preheated oven, approx. 25-30 minutes at medium heat (175C).
Serve as appetizer or with various side dishes and/or salads.