29 September, 2013
Romanian lentils drobDrob de linteRoemeense linzen drob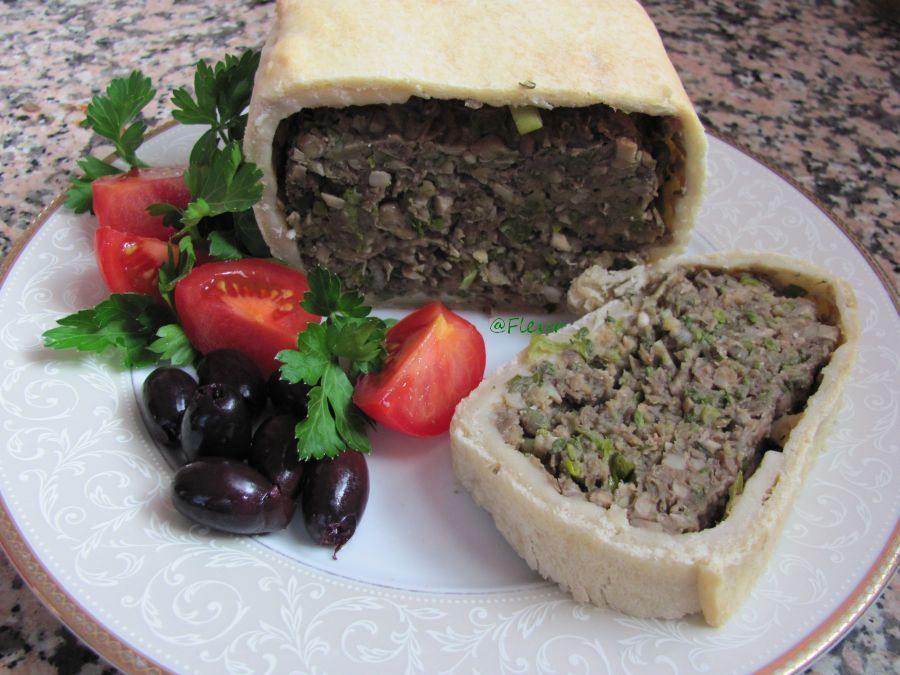 Comments : 2 Posted in :
Appetizers
,
Meniu pentru Paste
on
by :
fleur
Tags:
aperitive vegane
,
mancare vegana
,
retete linte
,
retete vegane
For the dough:
450 g flour
80 ml ​​sunflower oil
180-200 ml  cold water
salt
Mix all ingredients without kneading. Refrigerate for about an hour.
For the filling:
300 g lentils yellow/green/brown (not red lentils!!)
5 spring onions, finely chopped
5 (green) garlic, finely chopped
250 g mushrooms, finely chopped
2 slices of bread soaked in water and well drained
1 bunch parsley, finely chopped
1 bunch dill, finely chopped
1 teaspoon thyme
2 tablespoons mix seasoning
1 tablespoon oil
salt and pepper, to taste
Cook the lentils in water with a pinch of salt. Drain and leave to cool.
Heat the oil in a pan and stir fry te mushrooms.
Mix all the ingredients.
Roll the dough dubble the size of the form, add the filling, spread evenly and cover with the dough. Brush with a little bit of  soy milk.
Prick the dough with a knife.
Bake in the oven for 45-50 minutes. Let it cool in the form. Before serving cut into sliced.
Variation: insted of lentils you can use  chickpeas.
Ingrediente pentru cocă:
450 g făină
80 ml ulei de floarea soarelui
180-200 ml apă rece
sare
Se amestecă toate ingredientele fără a se frământa și se lasă o oră la rece, în frigider.
Umplutura:
300 g linte blondă/verde/brună (nu roșie căci se sfarmă la fiert)
5 fire de ceapă verde
5 fire de usturoi verde
250 g ciuperci
2 felii de pâine înmuiată în apă și scursă bine
1 legătură pătrunjel
1 legătură mărar
1 linguriță cimbru
2 linguri condimente pentru tocătură
sare, piper.
Se fierbe lintea în apă cu sare, se scurge și se lasă la răcit.
Ciupercile se taie mărunt și se călesc în ulei, până se evaporă apa.
Ceapa verde, usturoiul verde, mărarul și pătrunjelul se taie fin.
Se amestecă toate ingredientele.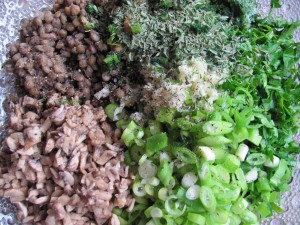 Coca întinsă se așează într-o formă de chec, se adaugă umplutura, se acoperă cu coca și se unge cu lapte de soia.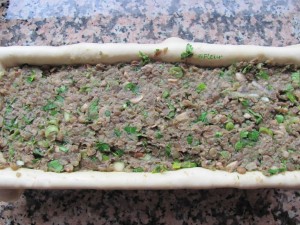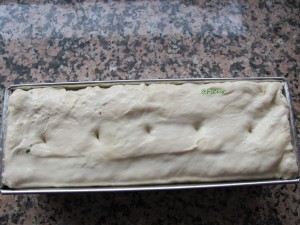 Se dă la cuptor aprox. 45-50 minute. Se lasă să se răcească în formă apoi se
taie felii.
Variație: în loc de linte se poate folosi năut
2s COMMENTS