Monday December 30th, 2013
Mushrooms – peas curry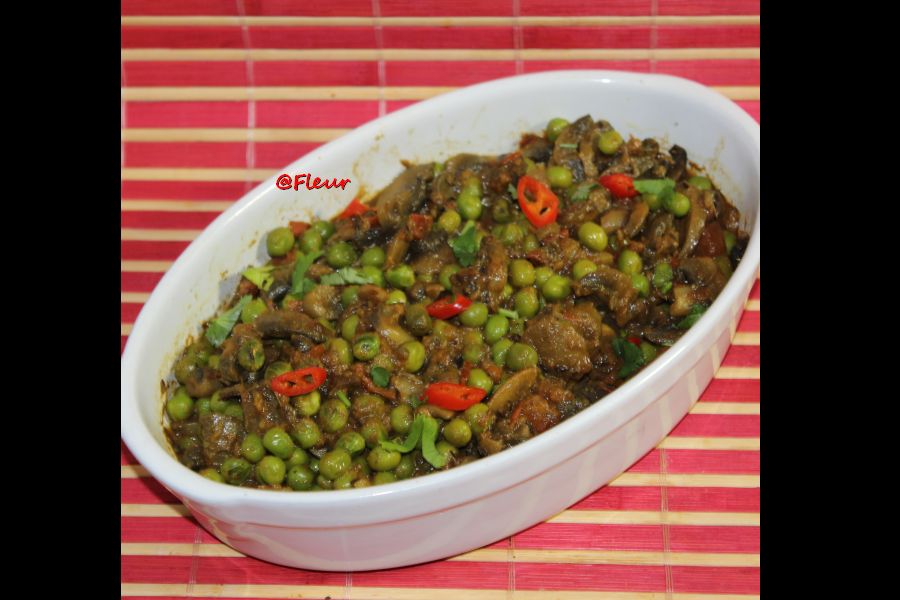 Posted in :
Main dishes
,
Weight loss recipes
on
by :
fleur
Tags:
mancare indiana
,
mancare vegana
,
retete ciuperci
,
retete vegane
For 3-4 servings:
250 g mushrooms, sliced
200 g peas (fresh or frozen)
3 tomatoes, chopped
2 tablespoons oil
2 cm ginger, peeled and chopped (or 1 teaspoon ginger powder)
1 teaspoon cumin seeds
½ teaspoon turmeric
2 tsp coriander powder
chilli / chilli powder to taste
Fresh cilantro for garnish (optional )
Heat the oil in a pan and add the cumin seeds . Fry them for 2-3 minutes , until they begin to pop.
Add the ​​mushrooms and fry them, stirring occasionally (if you are using fresh peas then it will be added together with the mushrooms). If necessary add a tablespoon of water.
When the mushrooms are slightly softened  add the tomatoes, ginger, coriander powder, chilli and the frozen peas. Continue to cook, stirring occasionally. When the vegetables are done add the turmeric and cook for another minute.
Garnish with finely cut fresh coriander and/or hot peppers.
Serve with basmati rice/biryani and/or naan bread.