Monday September 16th, 2013
Italian potatoes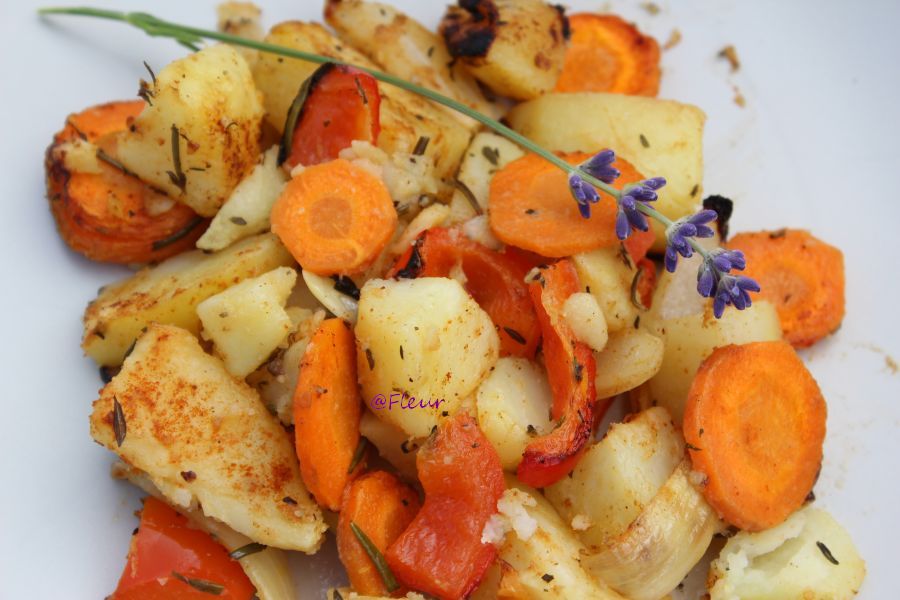 Posted in :
Main dishes
on
by :
fleur
Tags:
mancare vegana
,
retete cartofi
,
retete vegane
For 4 servings:
1 kg potatoes, cubed
3 large onions, sliced
4-5 carrots, sliced
2 green peppers, sliced
6-7 cloves of garlic, finely chopped
3-4 teaspoons rosemary
fresh chili / chili powder (optional)
4 tablespoons olive oil
salt and pepper, to taste
Half cook the potatoes. Drain well.
In an oven tray, greased with oil, put the vegetables (the onions, carrots, green peppers, chili), the garlic, rosemary, salt and pepper to taste. Add the potatoes and mix thoroughly. Bake in the oven until crisp, stirring occasionally.
Serve with salad.