Sunday September 27th, 2015
Brined cucumbers in tomato sauce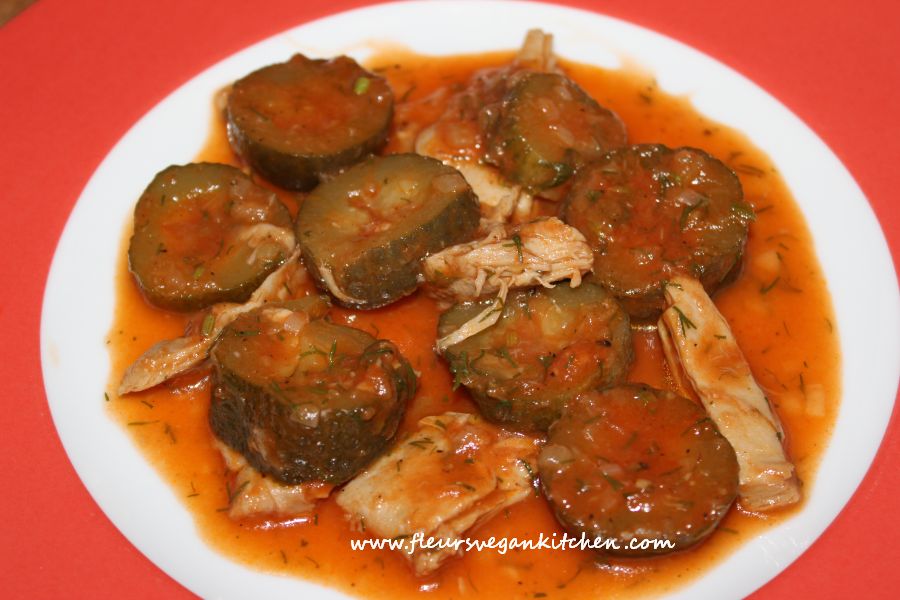 Posted in :
Main dishes
,
Weight loss recipes
on
by :
fleur
Tags:
mancare vegana
,
retete vegane
,
romanian recipes
,
vegan recipes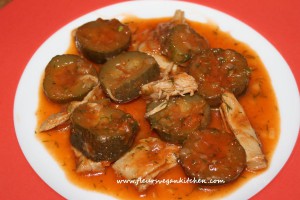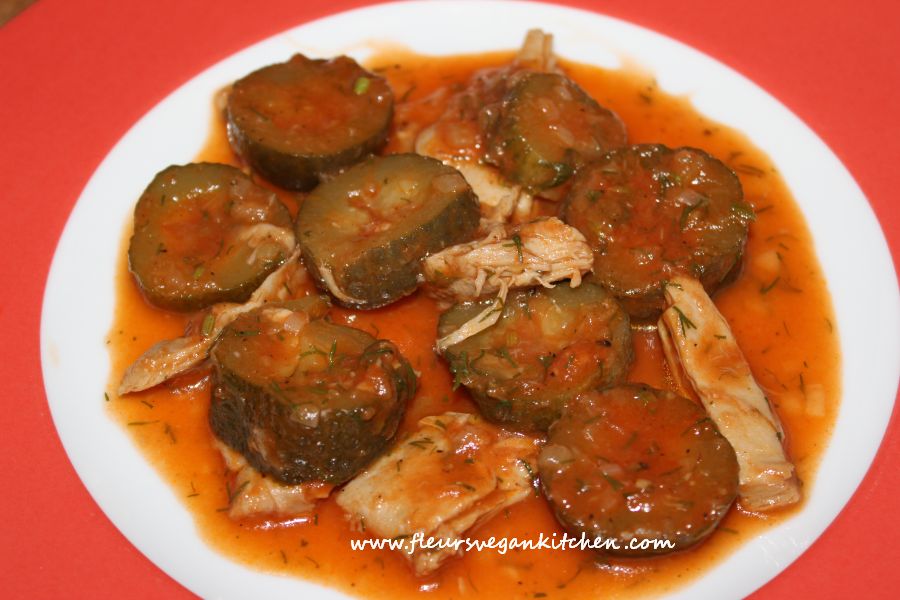 For 4-6 servings:
10-12 brined cumcumbers, sliced approx. 1 cm thick (if they are too salty  leave them in cold water for half an hour then drain the water)
2 onions, finely chopped
200-300 g soy pieces, optional
3-4 tablespoons tomato puree or 400-500 ml tomato passata
1 bunch dill, finely chopped
2 tablespoons oil
pepper to taste
Heat the oil in a saucepan, add the onions and stir fry for about 2-3 minutes.
Add the cucumbers and cover with water. Cook until  the cucumbers are soft. Add more water if needed.
Add the tomato puree dissolved in 1/2 cup water (or the tomato passata) and continue cooking until the sauce has reduced slightly.
Finally add the pepper and dill.