Monday September 1st, 2014
Soybeans in tomato sauce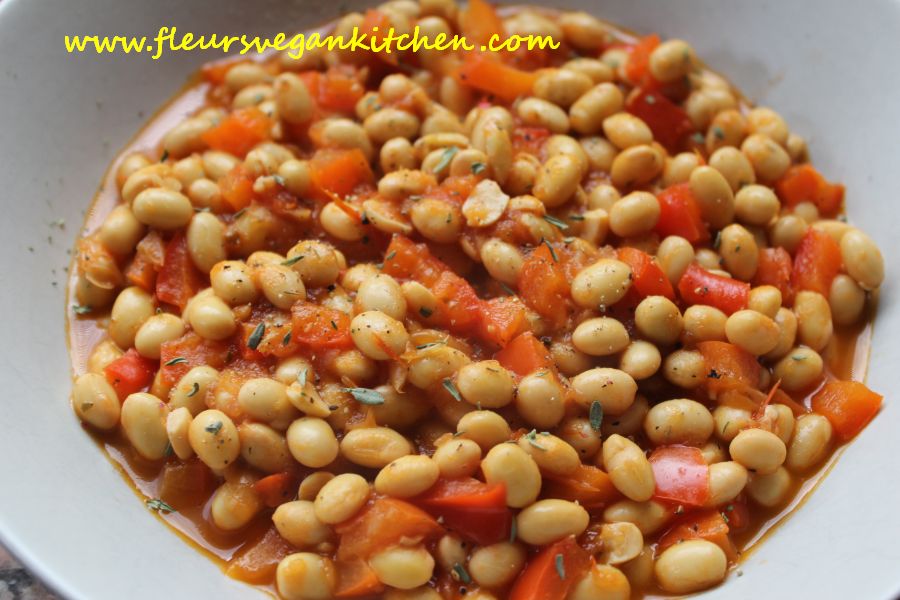 Posted in :
Main dishes
,
Weight loss recipes
on
by :
fleur
Tags:
mancare vegana
,
retete vegane
,
romanian recipes
,
soia
For 4 servings:
500 g soybeans
2 onions, finely chopped
1 bell pepper, chopped
5-6 tomatoes, diced (or 2-3 tablespoons tomato paste dissolved in a cup of water)
2-3 bay leaves
1 teaspoon thyme
1 tablespoon oil
salt and pepper, to taste
Soak the soybeans overnight. Sort through them and discard any discolored kernels, then rinse them. Cook them in water (2 times the amount of soybeans) and add the bay leaves. If needed, add more water. Drain.
In a saucepan stir fry the onions in oil, for 2-3 minutes. Add the tomatoes (tomato paste), bell pepper and thyme. Cover and simmer, stirring occasionally, until sauce has slightly reduced.
Add the cooked soy beans, salt and pepper, to taste. Cook for further 2-3 minutes.
Serve with pickles or cabbage salad.