Sunday September 29th, 2013
Salad a la russe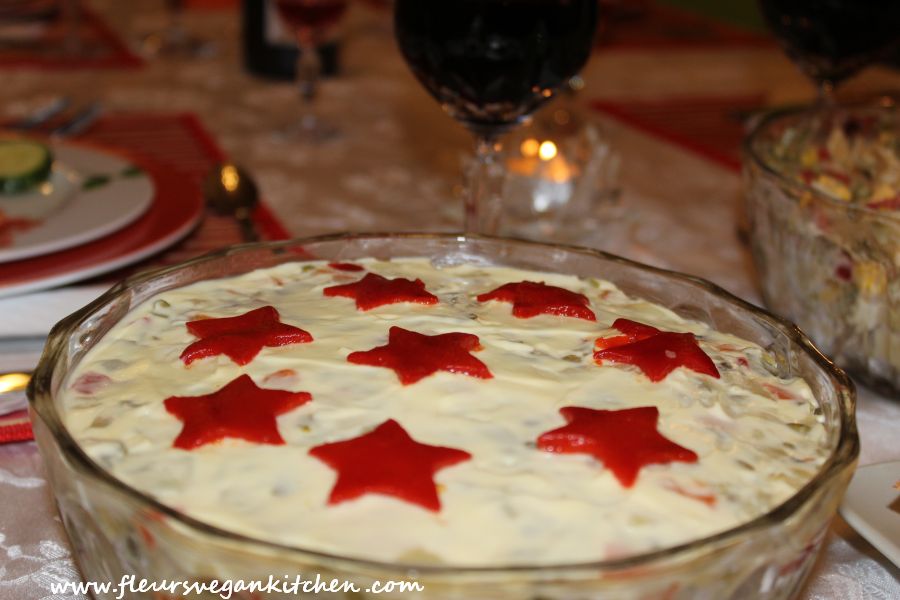 Comments : 1 Posted in :
Appetizers
,
Christmas menu
on
by :
fleur
Tags:
aperitive vegane
,
mancare vegana
,
retete vegane
,
salate vegane
8 medium potatoes
8 large carrots
1 celery root
2 parsnips
1 large can peas, drained
20-25 gherkins
2-3 pickled red bell peppers (optional)
mustard, salt, pepper, to taste
vegan mayonnaise (see recipe here)
Cook the vegetables, whole, in water with a pinch of salt (this water can be use as vegetable broth). Allow to cool a little bit.
Cut the vegetables and the pickles into small pieces. Add the peas.
Add the mustard, the mayonnaise, salt and pepper to taste. Mix gently.
Place the mix on a plateau and garnish.
It can also be served in filo dough baskets.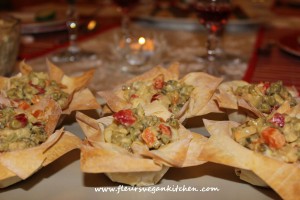 1 COMMENT