Wednesday November 5th, 2014
Lentil stew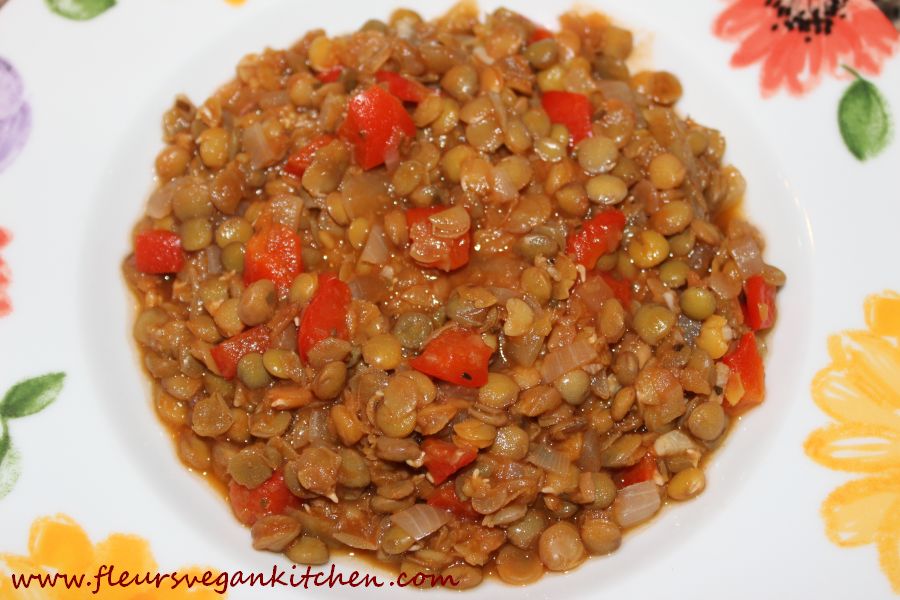 Posted in :
Main dishes
,
Side dishes
,
Weight loss recipes
on
by :
fleur
Tags:
mancare vegana
,
retete linte
,
retete vegane
,
vegan recipes
For 4 servings:
250 g green lentils
1 bell pepper, finely chopped
1 onion, finely chopped
4 cloves of garlic, finely chopped
2 bay leaves
1 teaspoon thyme
3-4 tablespoons tomato paste
1 tablespoon oil
salt and pepper, to taste
Wash the lentils well and cook them in water with the bay leaves.  Drain but  keep the water separate.
Heat the oil in a saucepan and add the onion. Stir fry for  2-3 minutes then add the bell pepper and continue frying for a few minutes more.
Add some water from the cooked lentils, the thyme and garlic. Cover and simmer, stirring occasionally, until the vegetables are soft.
Add the tomato paste and, if needed, more water (from the cooked lentils) and the lentils.
Cook for another few minutes. Add salt and pepper to taste.
Serve  with pickles or as garnish.