Friday November 7th, 2014
Poached pears in red wine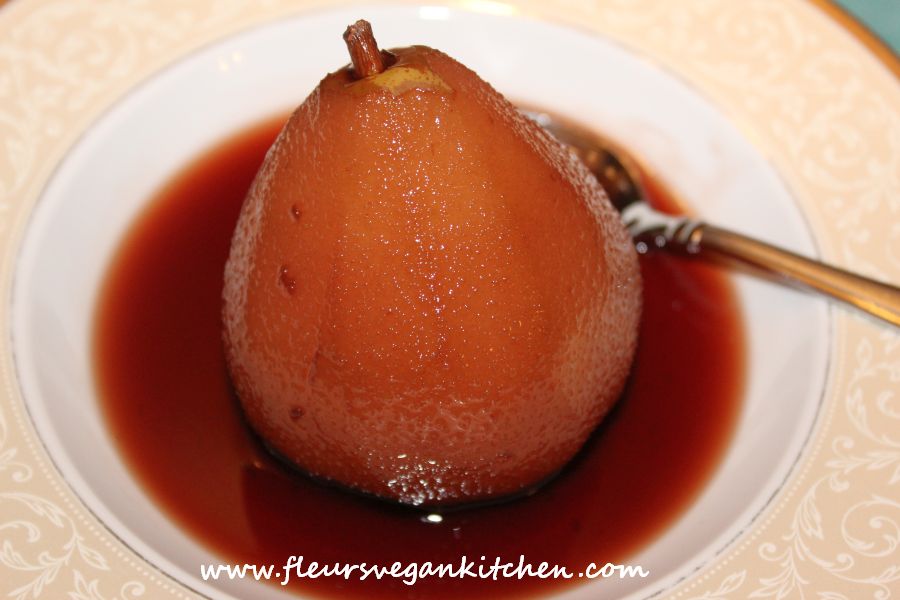 Posted in :
Desserts
on
by :
fleur
Tags:
deserturi vegane
,
mancare vegana
,
retete vegane
,
vegan recipes
3 pears, ripe but firm, peeled
1/2 cup raw sugar
1 cup red wine
2 cups water
1 cinnamon stick
1 star anise
Put in a soup pan  the water, wine, sugar, cinnamon stick and anise star and bring it to a boil  then add the pears. Add more water if needed, enough to cover the pears. Cover and simmer (approx. 20 minutes) until the pears are done.
Remove the pears to a platter and let the sauce simmer, on medium heat, until reduced by half.
Serve plain or with vegan vanilla ice cream.