Tuesday September 17th, 2013
Panna cotta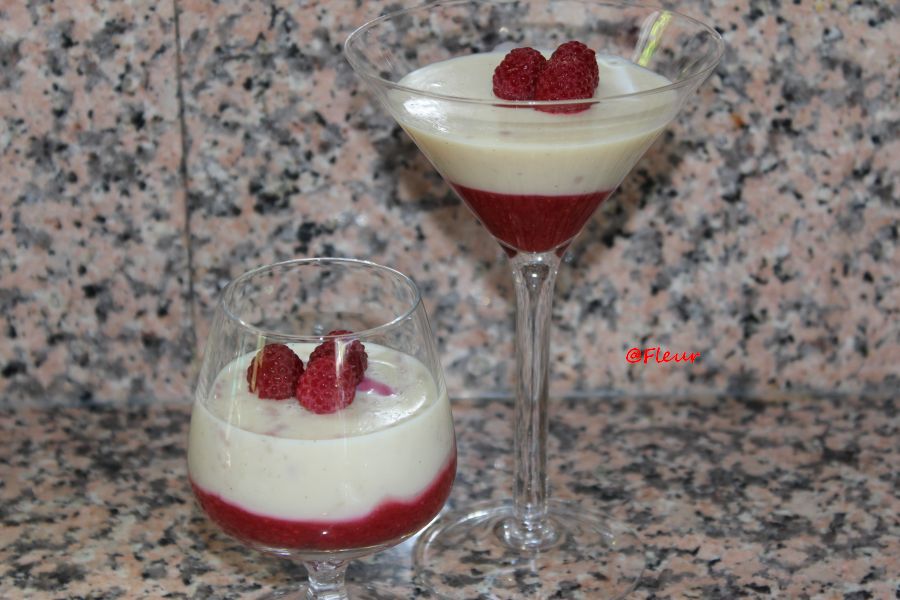 Posted in :
Desserts
on
by :
fleur
Tags:
deserturi vegane
,
mancare vegana
,
retete vegane
For 4 servings:
500 ml of the soy milk (or any vegetable milk)
4 tablespoons raw sugar
approx. 5 cm vanilla stick  (or 2 teaspoons vanilla essence)
150 g raspberries
1 1/2 teaspoon  agar-agar
Dissolve the agar-agar in a tablespoon of soy milk.
Boil the rest of the soy milk together with 3 tablespoons of sugar (if you  want it sweeter you can add 4 tablespoons of sugar) and vanilla (collected from inside the stick). Cook for 3 minutes then add the agar-agar and continue cooking for another 2 minutes. Set aside and allow to cool a little bit.
Separately blend the raspberries and a tablespoon of sugar, until you get a sauce. Add the sauce in a form (glass, cup) and pour the panna cotta gently over the sauce.
Allow to cool in the refrigerator for at least an hour.
Variation: Instead of raspberries you can use other fruits: strawberries, blueberries, etc.
A simple dessert, delicious and rich in protein, vitamins and minerals.