Friday March 21st, 2014
Lentil stew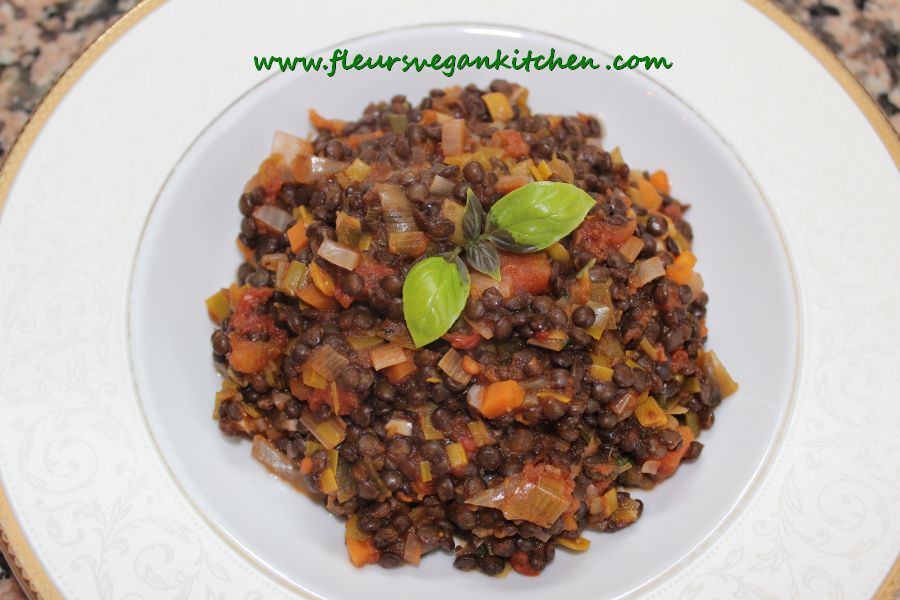 Posted in :
Main dishes
,
Weight loss recipes
on
by :
fleur
Tags:
mancare vegana
,
retete linte
,
retete vegane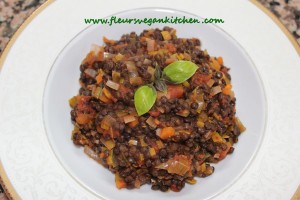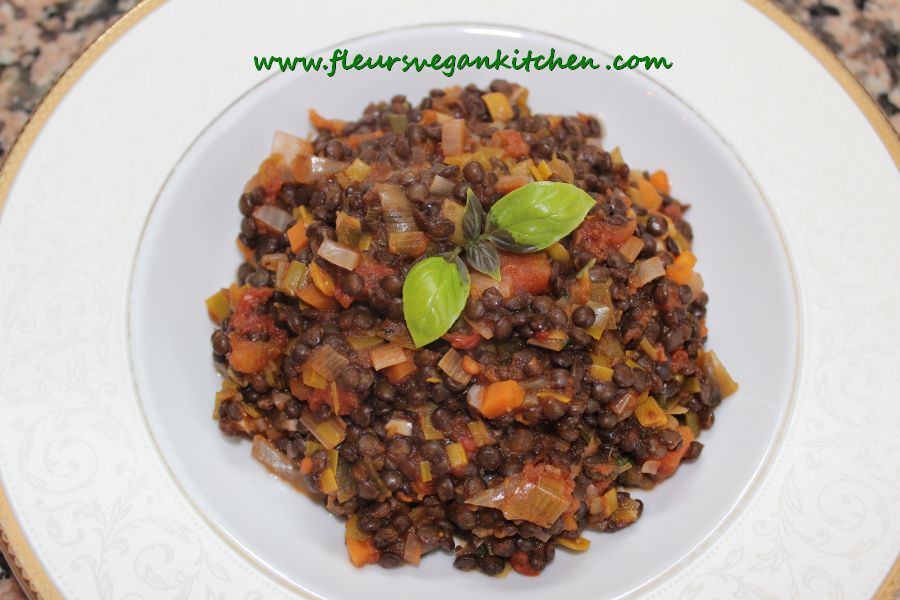 For 2-3 servings:
1 cup beluga lentils (or brown/green)
1 carrot
1 onion
1 leek
2-3 cloves of garlic
1 can diced tomatoes (400g/14 oz)
2 bay leaves
1 teaspoon thyme
1 teaspoon oregano
5 tablespoons red wine
2 tablespoons lemon juice
1 tablespoon olive oil
salt and pepper, to taste
fresh basil, finely cut (optional)
Wash the lentils and cook them in water with the bay leaves. Drain.
Chop all the vegetables very, very fine. Stir fry the vegetables (except garlic) in oil for 2-3 minutes than add the tomatoes, the wine and the spices. Cover and simmer on medium heat until the sauce reduced. Add the garlic, the lentils, the lemon juice, salt and pepper to taste and cook for another few minutes. Garnish with fresh basil.