18 September, 2013
Zucchini in tomato sauceMancarica de dovleceiCourgetteschotel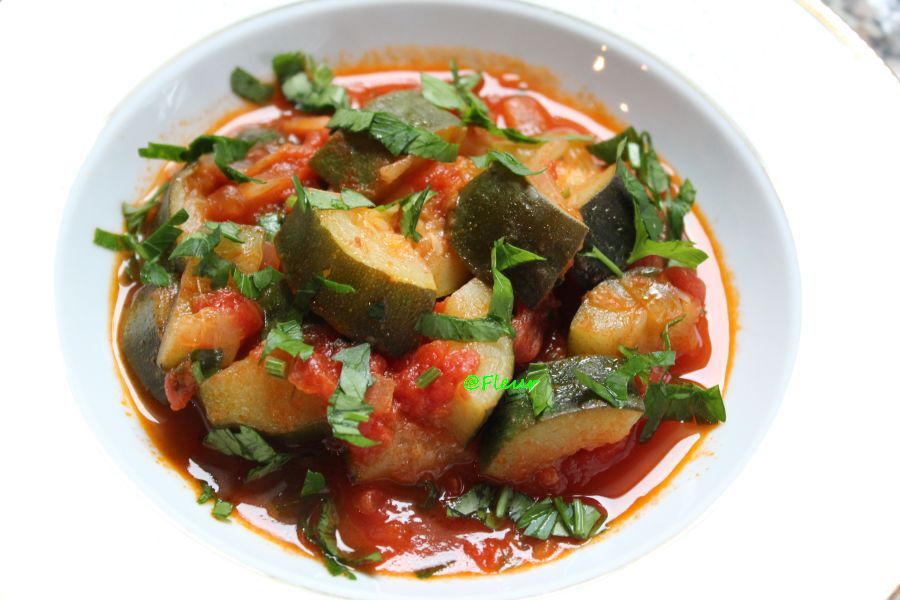 Posted in :
Main dishes
,
Weight loss recipes
on
by :
fleur
Tags:
mancare vegana
,
retete dovlecei
,
retete vegane
,
romanian recipes
,
vegan recipes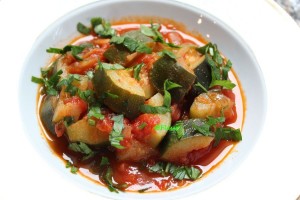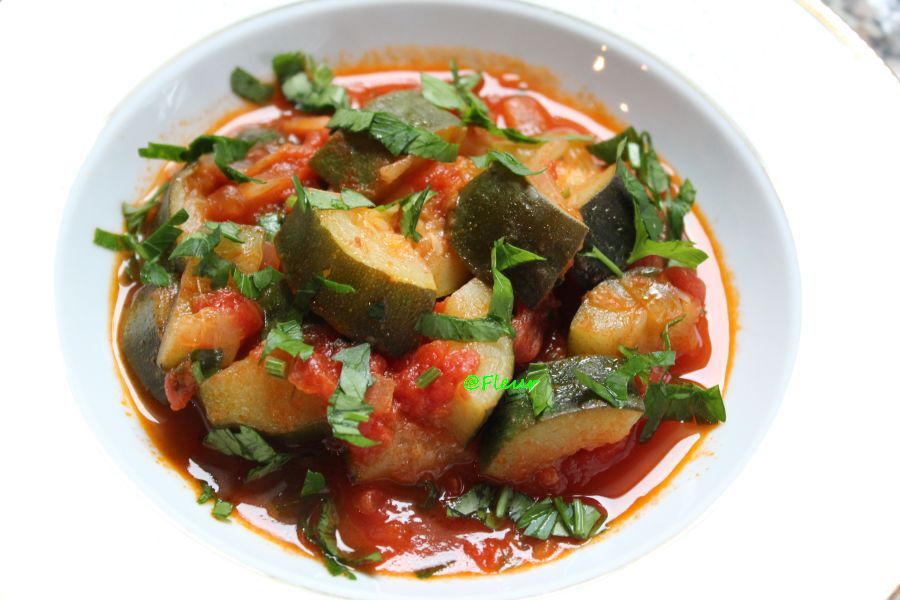 For 2-3 servings:
2 large/3 small zucchinis, washed and cubed
1 large onion, finely chopped
1 tin diced tomatoes (400g)
2 tablespoons oil
parsley, finely chopped
salt and pepper
Stir fry the onion  in oil for 2-3 minutes. Add the zucchini and very little water. Cook for 5 minutes then add  the canned tomatoes. Cook until the zucchinis are done. Add salt and  pepper to taste. Garnish with parsley.
Serve with salad.
Pentru 2-3 porții:
2 dovlecei mari/3 mici
1 ceapă mare
1 conservă de roșii tăiate în bulion/400g roșii bine coapte
2 linguri de ulei
pătrunjel
sare, piper
Ceapa tăiată mărunt se căleste în ulei, timp de cateva minute . Se adaugă dovleceii spălați și tăiați în cubulețe (nu se curăță de coajă) și foarte puțină apă. Se fierb timp de 5 minute apoi se adaugă roșiile din conservă sau roșiile proaspete, curățate de coajă și tăiate mărunt. Se lasă să fiarbă pană cand dovleceii sunt pătrunși. Se adaugă sare, piper după gust si pătrunjelul ăaiat fin. Se servește cu salată.