Friday February 20th, 2015
Lentils sauer soup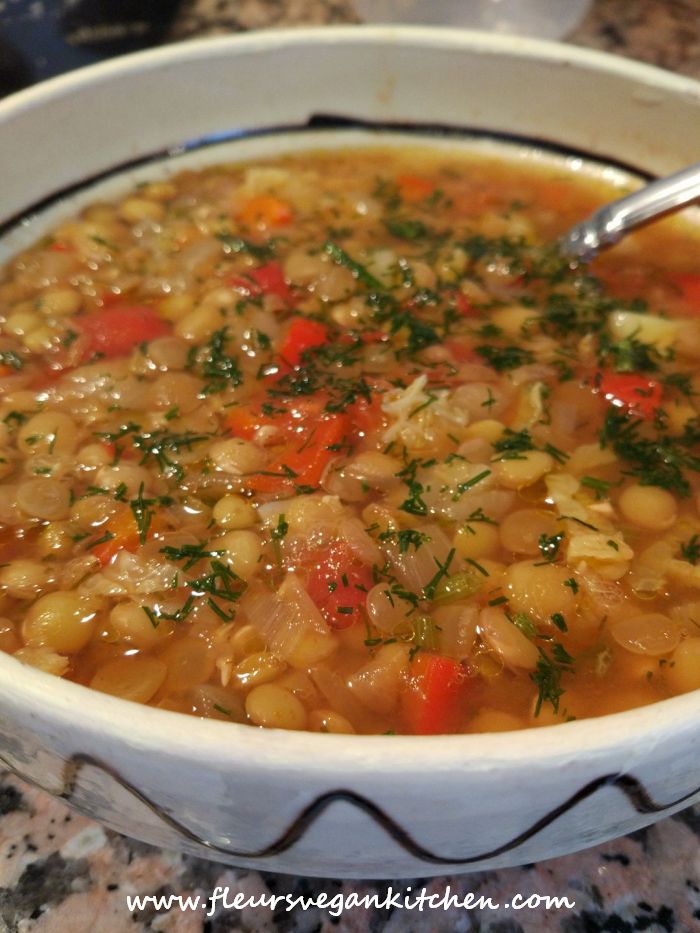 Posted in :
Soups
,
Weight loss recipes
on
by :
fleur
Tags:
mancare vegana
,
retete linte
,
retete vegane
,
supe/ciorbe
,
vegan recipes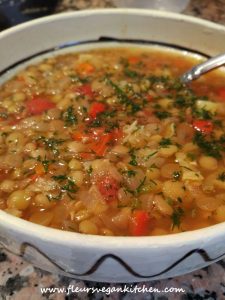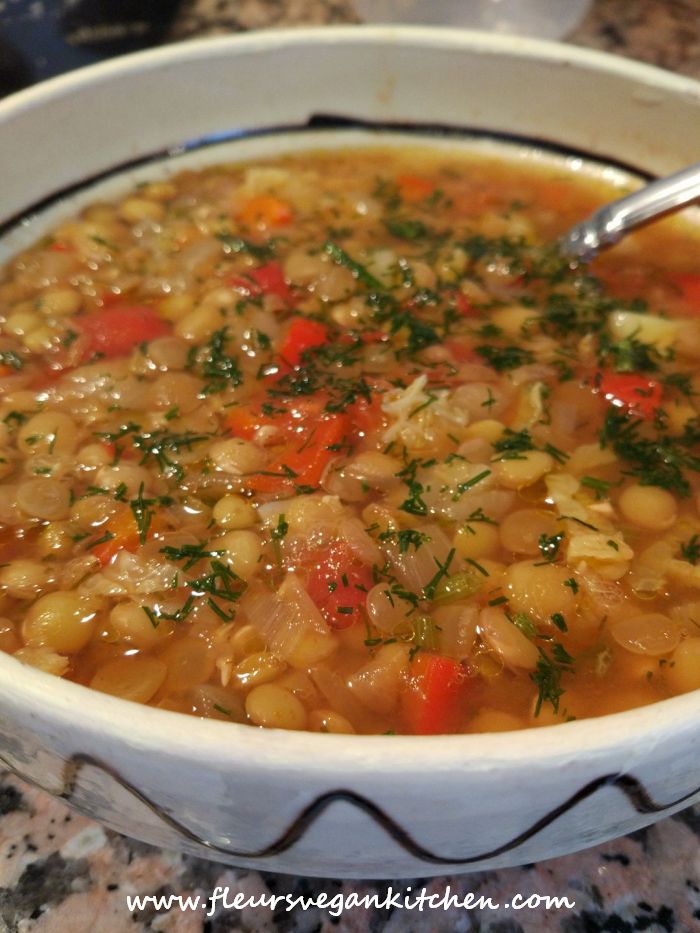 For 6 servings:
500 g bruin lentils (not red!!)
500 g vegetables for soup (carrots, onions, parsnips, celery, potato, peas, cauliflower, etc.)
500 g ripe tomatoes, diced /  400 g can diced tomatoes
2 bay leaves
1 teaspoon paprika powder
juice from 1-2 lemons, to taste
2 tablespoons olive oil
1 bunch lovage/dille
salt and pepper, to taste
Wash the lentils  and cook them in 2 l water together with the bay leaves.
When the lentils are half cooked add the chopped vegetables. Continue to cook for another 5-6 minutes  than add the  tomatoes, paprika powder and the lemon juice. Add more water if needed. When the lentils and  the vegetables are cooked  add salt and pepper to taste.
Garnish the dish with olive oil and finely chopped lovage or dille.