26 March, 2015
Red lentil stewMancare de linte rosieRode linzen stoofpotStufato di lenticchie rosse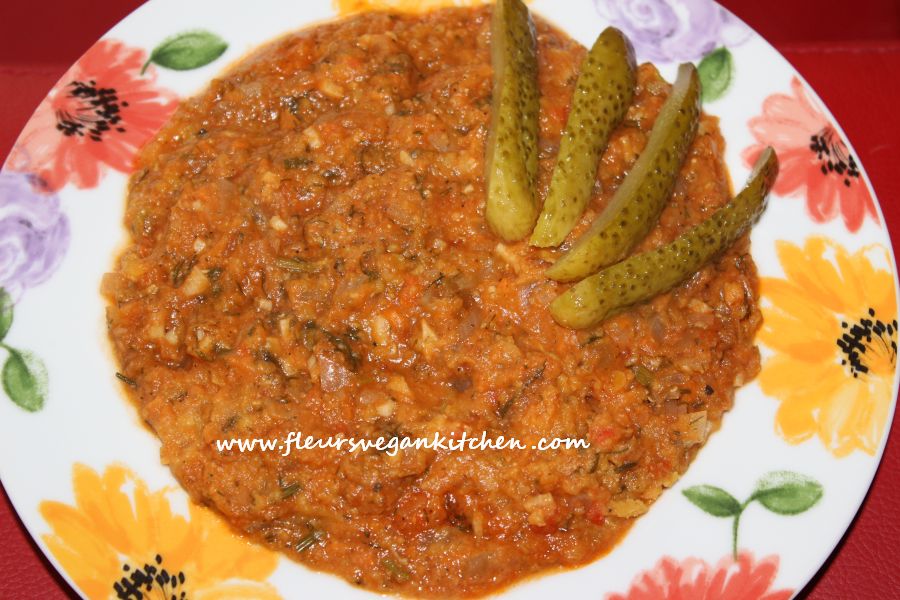 Posted in :
Main dishes
,
Weight loss recipes
on
by :
fleur
Tags:
mancare vegana
,
retete linte
,
retete vegane
,
vegan recipes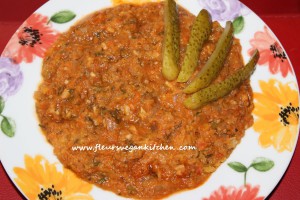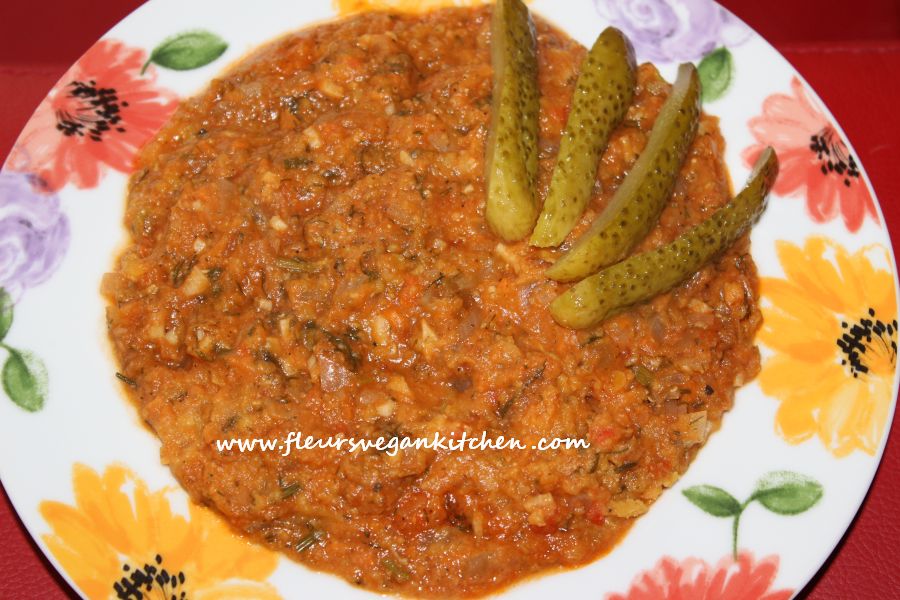 For 2-3 servings:
1 cup red lentils, rinsed well
1 bay leaf
1 onion
1 carrot
1 bell pepper
chili pepper, finely chopped, to taste (optional)
2-3 cloves garlic, mashed
2 teaspoons oregano
1 tablespoon seasoning mix (coriander-, cumin-, allspice-, paprika-, juniper-, garlic-, mustard powder etc.)
2 tablespoons tomato paste
1 bunch dill, finely chopped
2 tablespoons olive oil
salt and pepper, to taste
Process/finely chop the carrot, onion and green pepper.
Heat the oil in a saucepan and stir fry the vegetable mix for 2-3 minutes. Add the lentils, spices, bay leaf, chili and 1 1/2 cup water. Cover and simmer on medium heat, stirring occasionally. Add a little bit more water if needed.
When the lentils are cooked add the tomato paste, garlic and dill. Let it simmer for another few minutes than add salt and pepper to taste.
Serve with salad or pickles.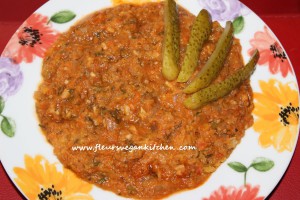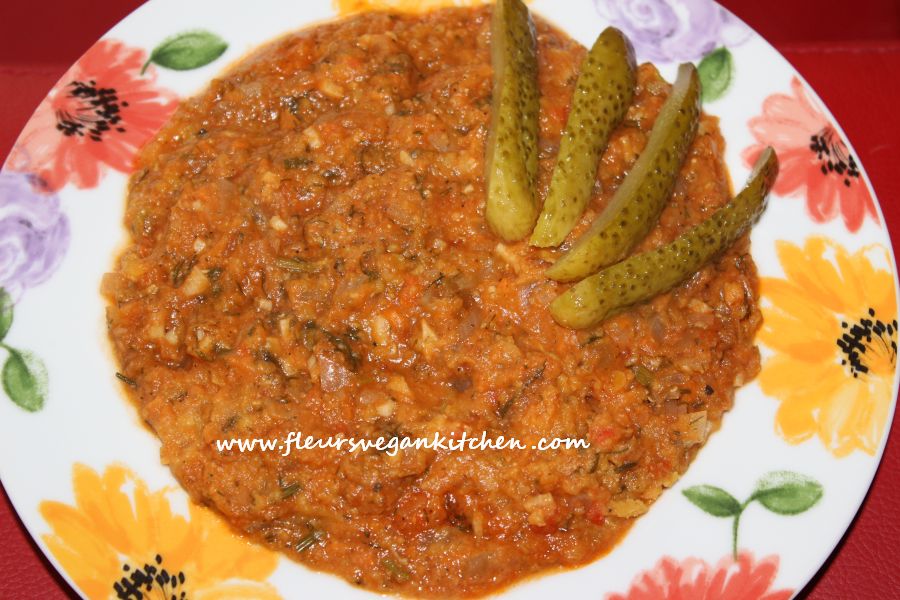 Pentru 2-3 portii:
1 cana linte rosie, bine spalata
1 frunza dafin
1 ceapa
1 morcov
1 ardei gras
ardei iute, taiat fin, dupa gust (optional)
2-3 catei usturoi, pisati
2 lingurite oregano
1 lingura condimente pentru tocatura
2 linguri bulion de rosii
1 legatura marar, taiat fin
2 linguri ulei de masline
Morcovul, ceapa si ardeiul gras   se toaca foarte marunt.
Se incinge uleiul intr-o cratita si se caleste amestecul de legume timp de 2-3 minute. Se adauga lintea, ardeiul iute, condimentele, frunza de dafin si 1 1/2 cana apa. Se acopera si se lasa la fiert, la foc potrivit, amestecand din cand in cand. Se mai adauga putina apa daca este nevoie.
Cand lintea a fiert se adauga bulionul de rosii, usturoiul si mararul. Se mai dau cateva clocote si se potriveste de sare si piper.
Se serveste cu salata sau muraturi.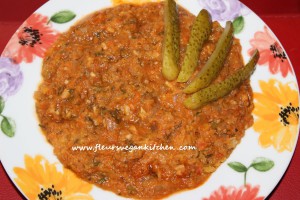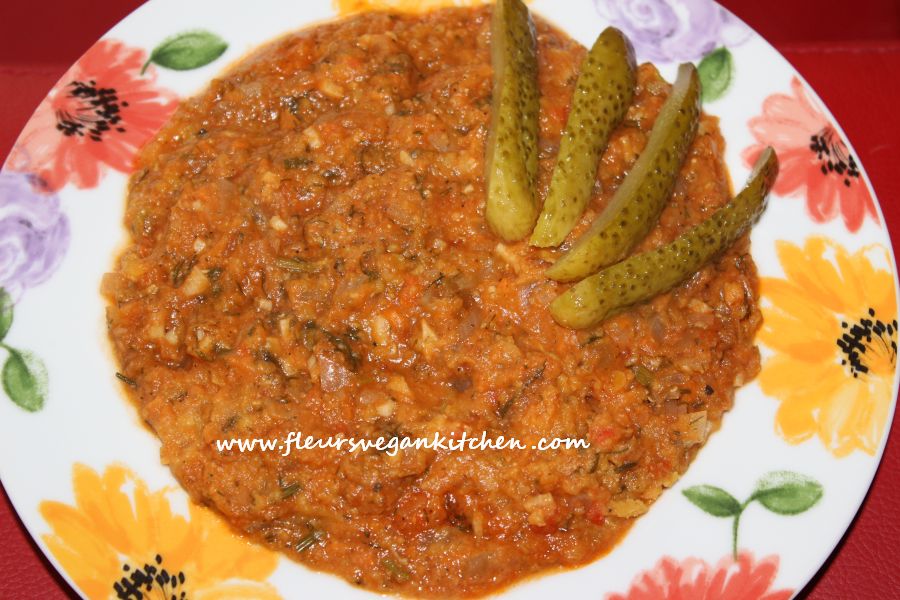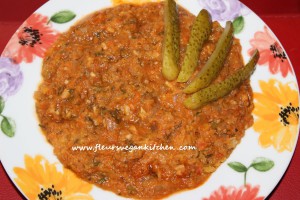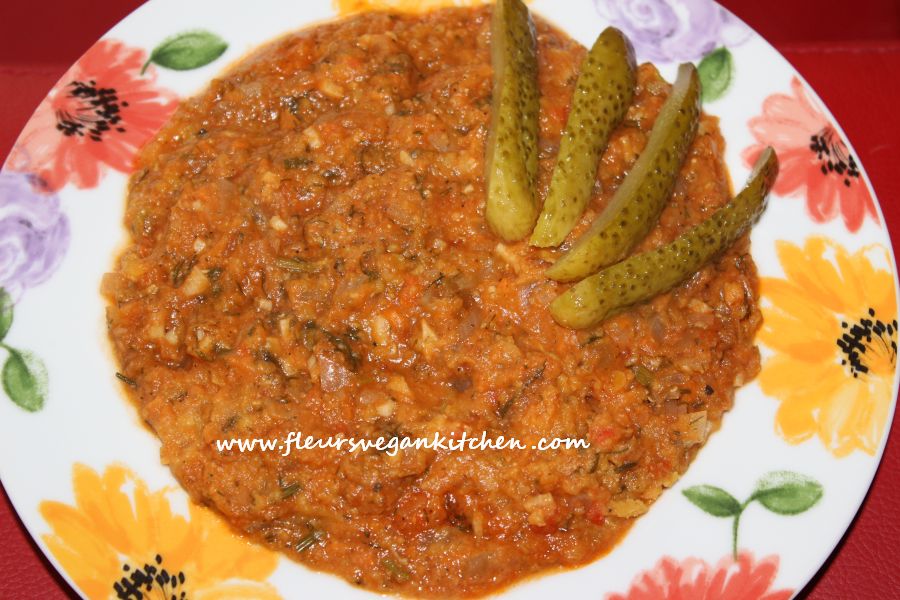 Per 2-3 porzioni:
1 tazza di lenticchie rosse, sciacquate bene
1 foglia di alloro
1 cipolla
1 carota
1 peperone
peperoncino finemente tritato, a piacere (opzionale)
2-3 spicchi d'aglio, schiacciati
2 cucchiaini di origano
1 cucchiaio da tavola di erbe da condimento miste (coriandolo, cumino, pimento, paprika, ginepro, aglio e senape in polvere, etc.)
2 cucchiai da tavola di concentrato di pomodoro
1 mazzo di aneto, tritato finemente
2 cucchiai da tavola di olio d'oliva
sale e pepe, a piacere
Triturate/tagliate finemente la carota, la cipolla e il peperone.
Scaldate l'olio in una padella e fate saltare il misto di verdure per 2-3 minuti. Aggiungete le lenticchie, le spezie, la foglia di alloro, il peperoncino e 1 1/2 tazza d'acqua. Coprite e fate cuocere a fuoco lento a media temperatura, mescolando di tanto in tanto. Aggiungete un altro po'di acqua se necessario.
Quando le lenticchie sono cotte, aggiungete il concentrato di pomodoro, l'aglio e
l'aceto. Lasciate cuocere a fiamma bassa per qualche altro minuto, quindi aggiustate di sale e pepe a piacere.
Servite con insalata o sottaceti.