Tuesday December 16th, 2014
Panettone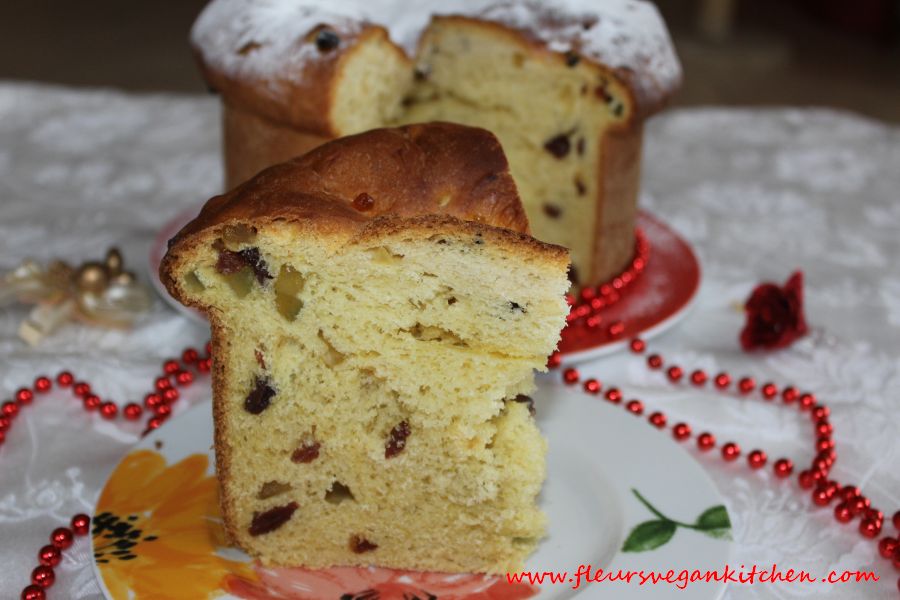 Posted in :
Christmas menu
,
Desserts
,
Easter menu
on
by :
fleur
Tags:
deserturi vegane
,
mancare vegana
,
retete vegane
,
vegan recipes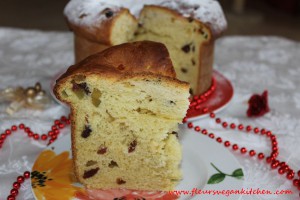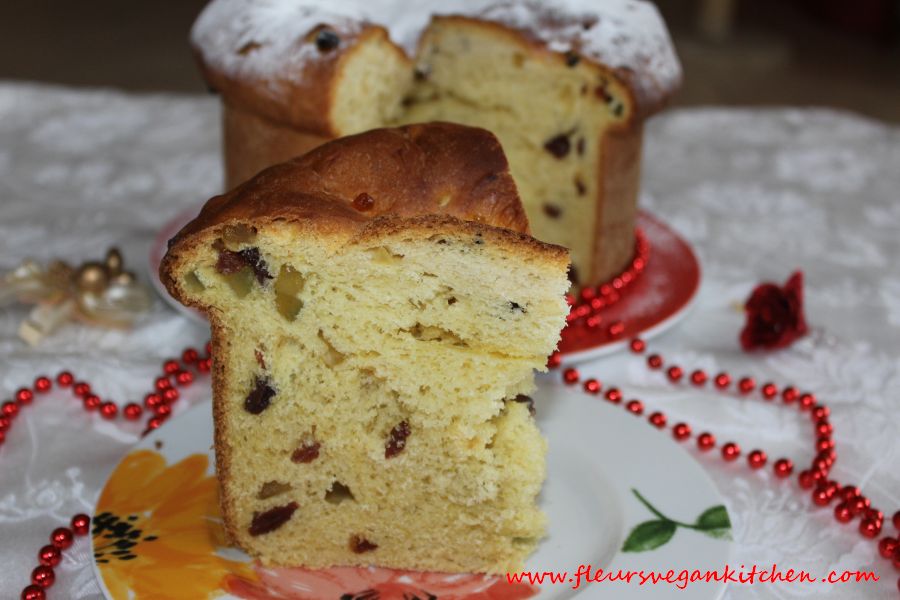 For a 24 cm diameter panettone:
800 g flour
approx. 2 cups of soy milk, warm
200 g vegan sugar
200 g vegan margarine
3 1/2 teaspoons dry yeast
200-250 g raisins
100-150 g candied orange peel (and / or lemon)
zest of an orange / lemon (optional)
2 teaspoons lemon essence (or vanilla)
1/2 teaspoon salt
1/4 teaspoon turmeric, for the color
Mix one teaspoon of sugar with the yeast in 1/2 cup warm soy milk. Allow to ferment for 10 minutes.
Dissolve  the sugar in soymilk. Add the remaining ingredients (except raisins and candied orange) and mix. The dough should be elastic and soft but  should not stick to the hands. Add a little bit more flour or soy milk if needed.
Knead for about  10 minutes.
Cover with a kitchen towel and let it rise, in a warm place, for 2-3 hours.
Add the candied peel and raisins and knead again for about 5 minutes.
Put the dough in the baking form (greased with a little bit margarine and dusted with flour). Let it  rise until it doubles in volume (1-2 hours).
Bake at medium heat (175 C), in a pre-heated oven,  approx. 45-60 minutes. Do not open the oven door during this time!
Check with a straw if it is baked inside otherwise continue baking a few minutes longer.
Allow to cool in the baking form.