Monday March 3rd, 2014
Mucenici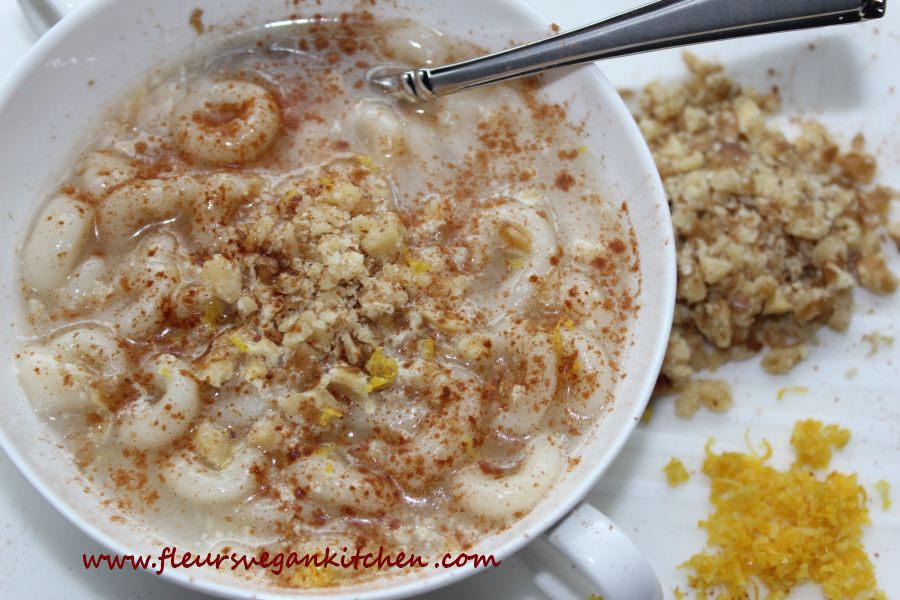 Posted in :
Desserts
on
by :
fleur
Tags:
deserturi vegane
,
mancare vegana
,
retete vegane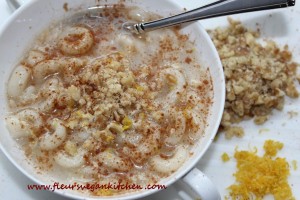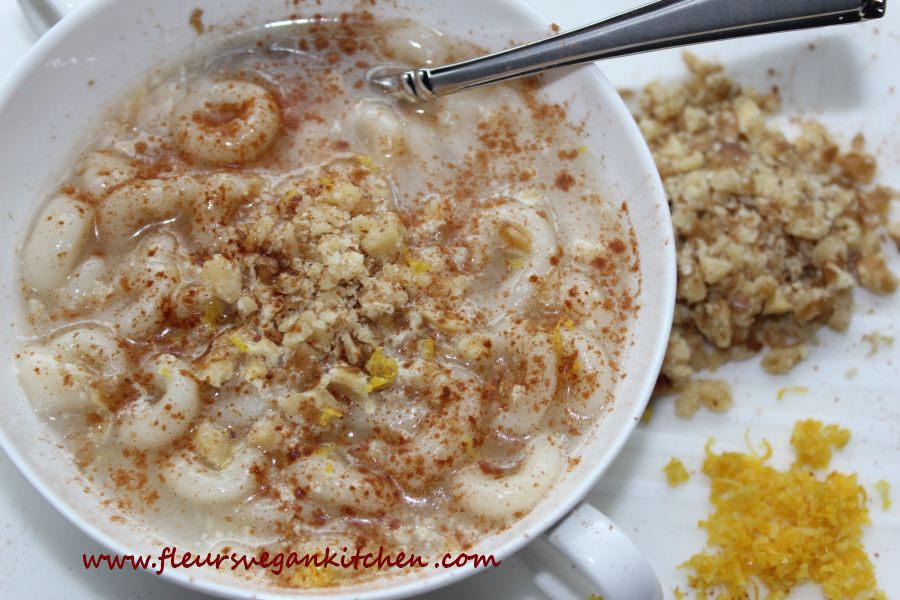 For 4 servings:

For the pasta:
250 g flour
130 ml water
a pinch of salt
200 g ground walnuts
zest of 2 lemons (bio)
1 teaspoon cinnamon
3-5 tablespoons raw sugar (to taste)
Make the pasta  a day before (March 8th).
Mix the flour, water and salt and make a dough. The dough should be elastic and should not stick to the hands, if needed add more flour.
Take pieces of dough and make  rolls of about 3-4 cm long and 3 mm thick.  Join the ends to form a ring. Sprinkle some flour on a paper sheet, put the little rings on it and allow to dry overnight.
In a soup pan bring  1.5 liter water to a boil. Add the pasta and cook on medium heat, stirring occasionally, for about 30 minutes. At the end  add the sugar, stir well and cook for another few minutes.

On the  plate  add cinnamon, walnuts and lemon zest to taste.
Note: Mucenici is a Christian feast of the 40 Martyrs of Sabaste, a traditional holiday in Romania and Moldova.  On 9 March, every year, it  served a typical dessert with the same name Mucenici.