Friday September 13th, 2013
Nettles with polenta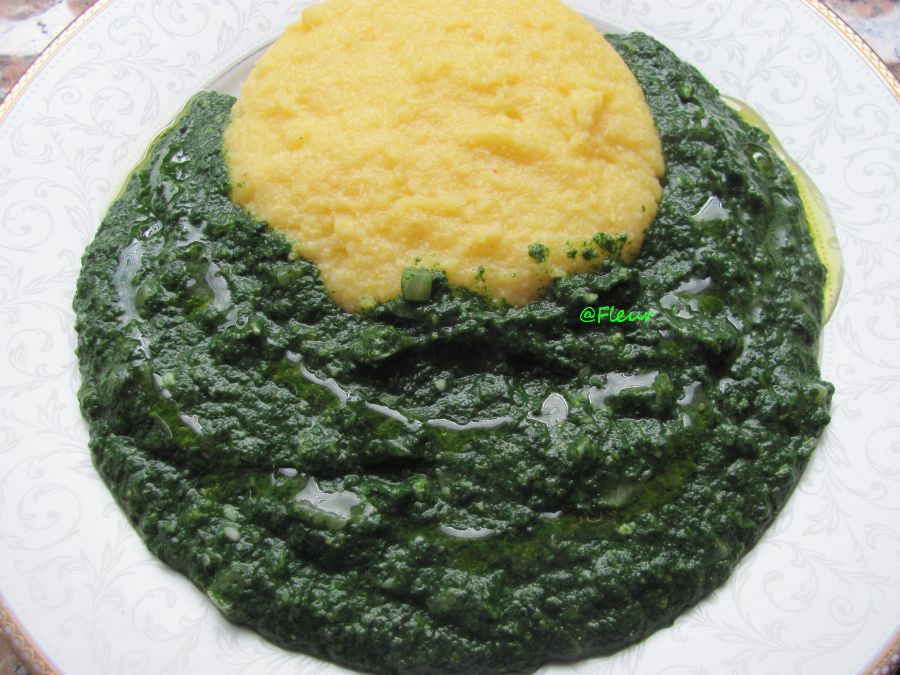 Posted in :
Main dishes
on
by :
fleur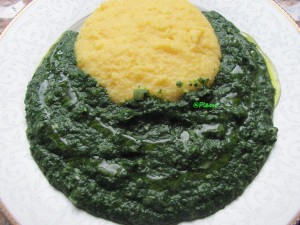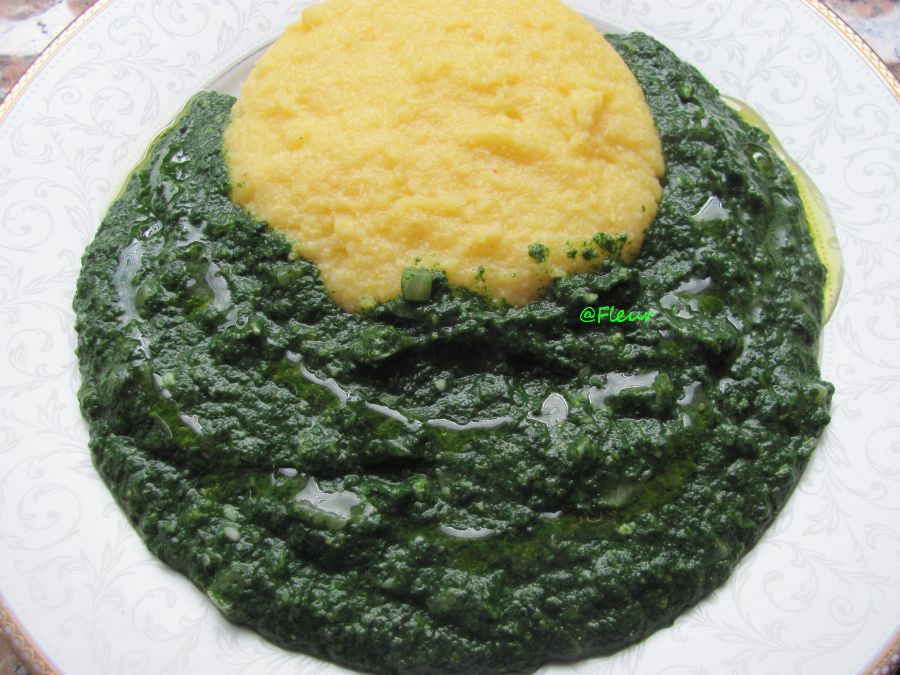 1/2 – 1 bag nettles
1 large onion, finely chopped
5-6 cloves of garlic, mashed
1 tablespoon flour
1 tablespoon corn flour
1 tablespoon olive oil
salt, to taste
Wash the nettles thoroughly and cook them for about 10 minutes in very little water. Add more water later on if needed.
Blend/process the cooked nettles in a food processor / blender.
Heat the oil in a saucepan and stir fry the onion. Add the nettles, flour, corn flour and the garlic. Cook for about 5 minutes.
Garnish on the plate with little bit olive oil. Serve hot with polenta!
Note: Pick the nettles early in the spring (march/april) when the plant is very young. Pick only the tips and use gloves. The nettles are  tasty, nutritious and absolutely free!