Friday September 20th, 2013
Eggplants stew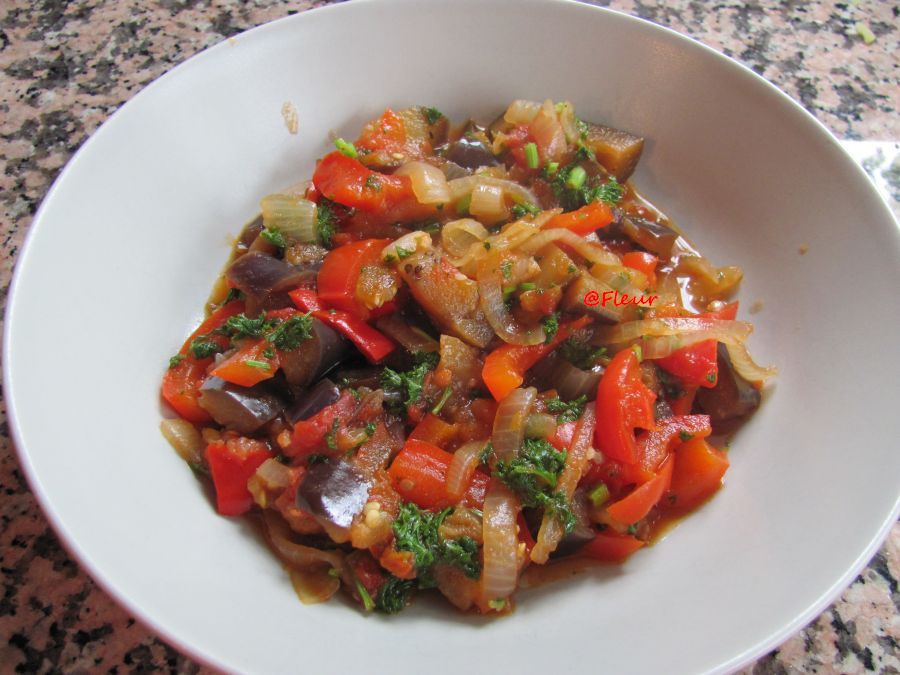 Posted in :
Main dishes
,
Weight loss recipes
on
by :
fleur
Tags:
mancare vegana
,
retete vegane
,
vinete
For 3-4 servings:
4 onions, sliced
3 bell peppers, sliced
3 eggplants, cubed (2 cm)
1/2 kg tomatoes, chopped / 1 can diced tomatoes
5-6 cloves of garlic, finely chopped
1 tablespoon oil
1 bunch of parsley
salt and pepper
Stir fry the onions in oil for 2-3 minutes. Add the bell peppers and the eggplants.  Add little water (the eggplants  will leave plenty of water). Cover and simmer stiring occasionally. When the eggplants have softened  add the tomatoes/canned tomatoes and cook for 8-10 minutes. Add the  garlic, salt and pepper to taste and cook for another 2-3 minutes. Garnish with finely chopped parsley.
Serve with salad.