Sunday March 1st, 2015
Chili con verduras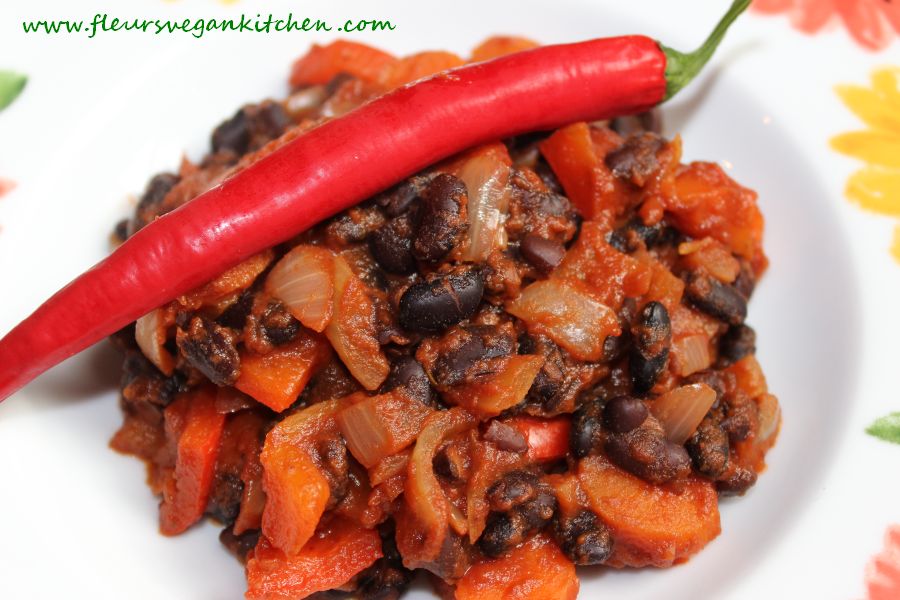 Posted in :
Main dishes
,
Weight loss recipes
on
by :
fleur
Tags:
mancare vegana
,
retete fasole
,
retete vegane
,
vegan recipes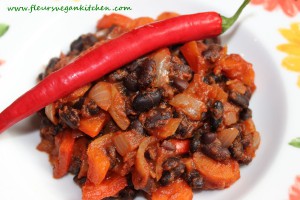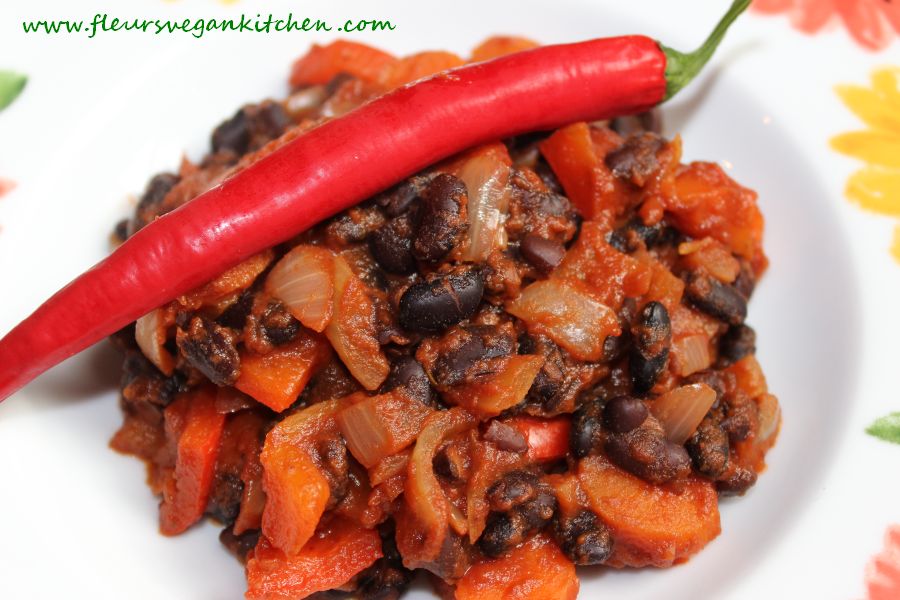 For 2-3 servings:
200 g beans (black)
2 large onions, finely chopped
3-4 carrots, sliced
1-2 green pepper, chopped
3-4 cloves of garlic, mashed
1-2 tablespoons olive oil
1 bay leaf
1 jalapeno / chili, chopped (or to taste)
a pinch of cumin powder
1/4 teaspoon cocoa
1/4 teaspoon cinnamon
1 teaspoon oregano
1 can a 400 g diced tomatoes
salt and pepper, to taste
Soak the beans overnight. Wash and cook them with the bay leaf. Set aside.
Heat the olive oil in a saucepan and add the onions. Stir fry  for a few minutes then add the green pepper, carrots, jalapeno / chili, cocoa, cinnamon and oregano. Cover and simmer for a few minutes, stirring occasionally.
Add the tomatoes, beans and garlic. Cover and simmer on low heat until the sauce has reduced and vegetables are cooked (if necessary add a little water from the beans).
Add salt and pepper to taste.
Variation: You can add various vegetables along with the carrots and green pepper (celery, mushrooms, etc.) and / or pieces of tofu.