Sunday March 5th, 2017
Baked tofu in tomato sauce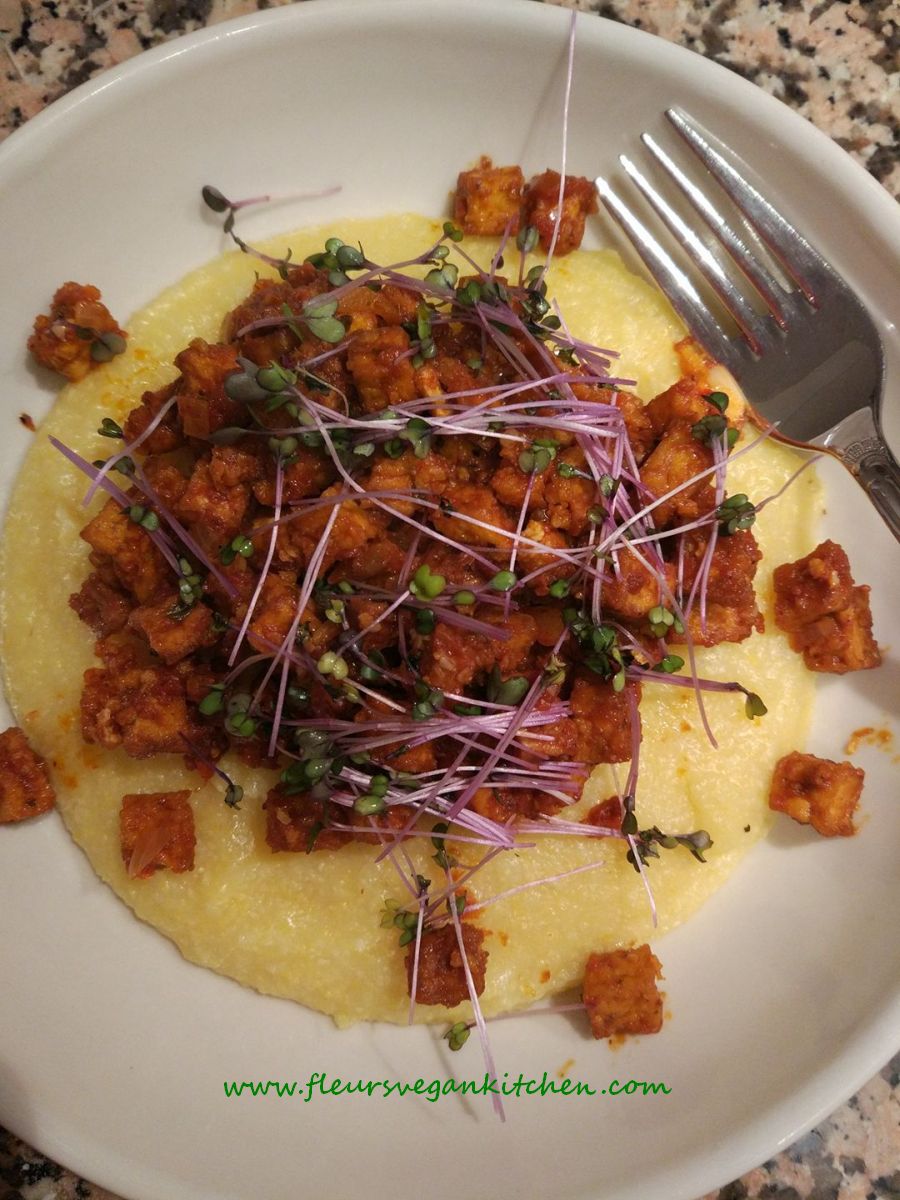 Posted in :
Main dishes
on
by :
fleur
Tags:
mancare vegana
,
retete vegane
,
seitan
,
tempeh
,
tofu
,
vegan recipes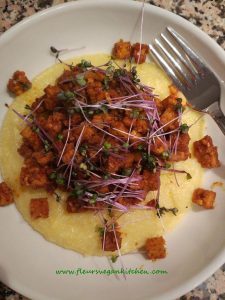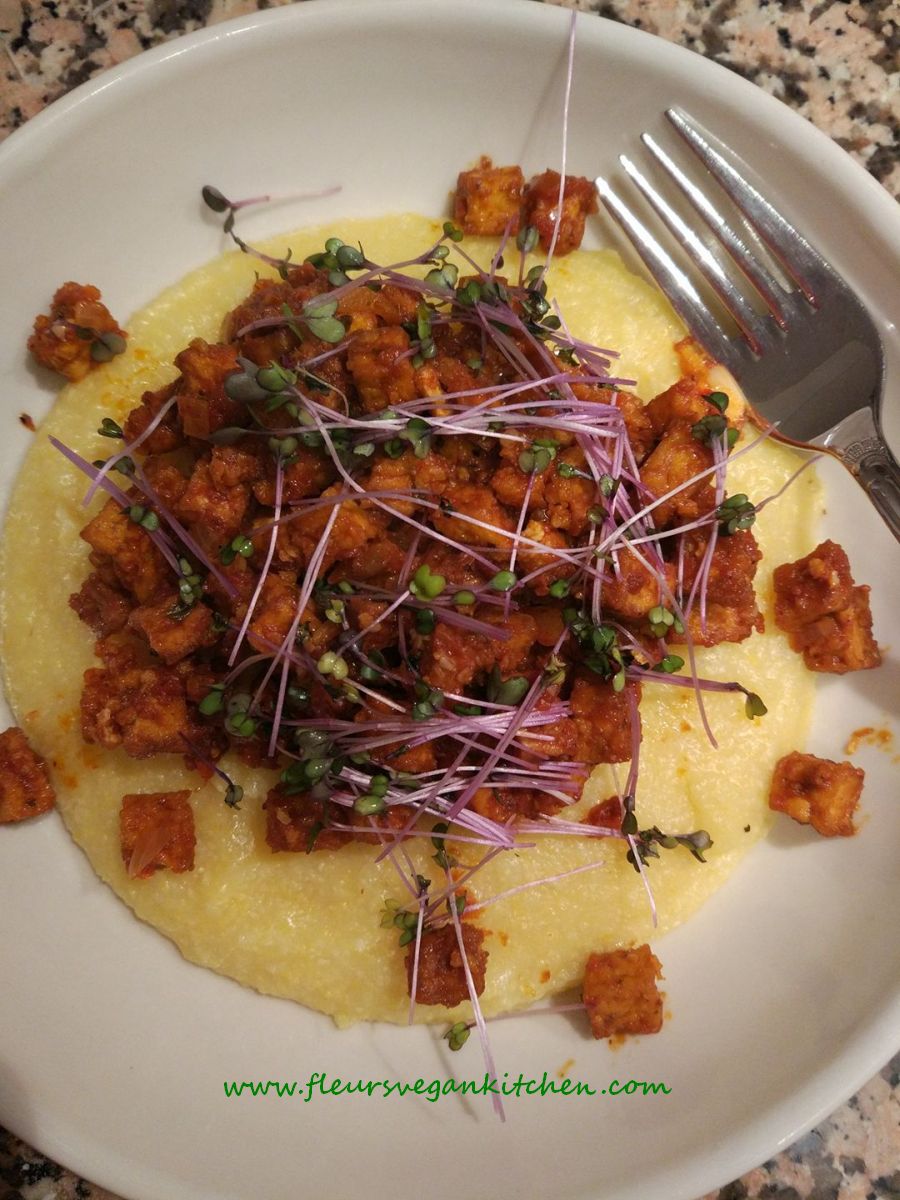 For 2 servings:
300 g tofu, drained well and cut into pieces
1 tablespoon tomato paste or 2-3 tablespoons tomato passata
For the marinade:
1 teaspoon dried oregano
1 teaspoon dried thyme
1 teaspoon dried basil
1 teaspoon paprika powder
chili  powder or dried chili flakes, to taste (optional)
salt and pepper, to taste
4-5 cloves garlic, mashed (or to taste)
2-3 tablespoons olive oil
Mix the spices (oregano, thyme, bususioc, paprika, salt and pepper) or you can use  2-3 tablespoons of seasoning for grill.
Mix all the ingredients for the marinade with 2 tablespoons of olive oil. Add the tofu and mix well until all the tofu pieces are coated with spices. Let it marinate  in the fridge  for a few hours or it can be prepared the day before and left overnight to marinate.
Heat a tablespoon of olive oil in a pan, add the pieces of tofu and fry for few minutes, at medium heat, until golden-brown. Add the tomato paste dissolved in a little bit of water (or the tomato passata), stir fry for few minutes .
Serve with polenta or mashed potatoes, rice, cous cous, etc.
Variation: Instead of tofu you can use tempeh or seitan.